Dallas LB Sean Lee: 'I've got to find a way to stay on the football field'
Sean Lee has missed 16 combined games in the past two seasons. He'd like to change that.
• 1 min read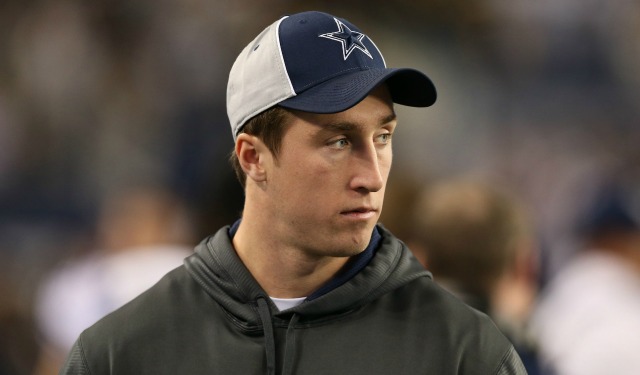 When you talk about the best young linebackers in the game, Dallas' Sean Lee has to be one of the first names to roll off your tongue. The problem, though, is that he's shown himself to be a tad injury-prone.
In 2012, he missed the final 10 games of the year with a toe injury, and last year, he didn't play in six of the final seven games with hamstring and neck injuries. While doctors still haven't cleared him because of the torn ligament in his neck, Lee says he's going to try real hard not to get injured anymore.
"I think I've had a combination of injuries, like the hamstring would be an injury-prone type of injury," Lee said, via ESPN Dallas. "I think I've also had some bad luck where I got rolled up in a pile with my toe and I've gotten hit by my own guy in a pile.
"I need to find a way to stay healthy, whether it's finding a way to be stronger and not having the hamstring deal or it's hopefully having a little bit better luck. I need a combination of both going forward."
It's unfortunate for the Cowboys, because when Lee is healthy, he's explosive and tough against the run and while dropping into coverage (he had a career-high four interceptions in 2013). He also signed a seven-year deal worth $43 million before the season.
"I don't need [neck] surgery, which is a positive," Lee said. "But I didn't play at the end of the year at a very critical time, and it's been two years in a row, and I need to be out there. There's no excuse for it. I've got to find a way to stay on the football field."
Rob Ryan Monte Kiffin Rod Marinelli certainly would appreciate it.
Follow Josh Katzowitz on Google+
Show Comments
Hide Comments
Our Latest Stories
Why haven't the Cowboys released Romo yet?

Jim Irsay wants his franchise QB at 100 percent, which could mean Luck missing start of training...

The long-time Cowboys star will stick around Dallas for four more years
The NFL is targeting April 17-21 for its big release of every 2017 NFL game

The Raiders aren't bolting Oakland immediately with their swanky new stadium years from co...

The marketing company Legends is raking in cash with teams bouncing to new stadiums