Darrelle Revis will report to Jets on Monday; still could be traded
The Jets cornerback, the talk of offseason trade rumors, intends to participate in the team's offseason programs and collect the $3 million in bonuses he is due.
• 1 min read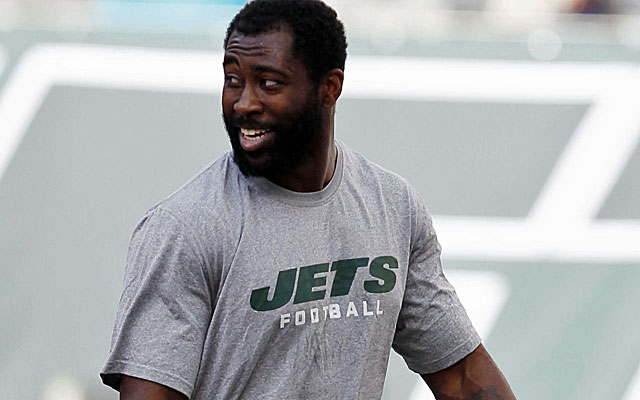 Darrelle Revis will report to the Jets as expected on Monday, according to a source with knowledge of the situation.
Revis, a corner at the center of trade talks for months now, left Arizona, where he has been rehabbing from a torn ACL, and will report for the start of New York's offseason program after meeting with doctors in the morning.
More on NFL
Related links
Revis must participate in 80 percent of New York's offseason program in order to receive the $3 million in bonuses he is due, and he intends to do so. Ideally, he would prefer to continue rehabbing in Arizona until his trade situation is resolved, but the Jets denied his request to do so, as previously reported. A trade with Tampa Bay is still possible between now and once the Bucs are on the clock with the 13th overall pick in the draft.
Revis, an All-Pro corner, has spent his entire career with the Jets and is set to make $6 million this season, the final year of his deal. New York has never initiated any attempt to extend his contract and the team cannot franchise Revis in 2014, and thus risk losing him for only a compensatory pick in return.
Show Comments
Hide Comments
Our Latest Stories
Jerick McKinnon is giving a shout out to the late gorilla

The Vikings quarterback suffered a brutal injury and is still trying to recover

The 1-6 Bears are now down their top two quarterbacks
Beckham's $24,309 fine for removing his helmet doesn't add up compared to fines for dangerous...

Collins goes sideline-to-sideline to tie the game for the Giants

'Thursday Night Football' returns to CBS for part of the 2016 and 2017 seasons and debuts on...