Dez Bryant skips camp Tuesday, threatens holdout, angers 'Moose'
Amid his contract dispute with the Cowboys, Dez Bryant was a no-show for the start of the Cowboys minicamp, which angered Moose Johnston. Then, Bryant's agent confirmed that he is willing to miss regular season games.
• 2 min read
Dez Bryant had an eventful Tuesday, all without showing up to the start of the Cowboys' minicamp.
As expected, the wide receiver, who finds himself in the middle of a contract dispute with the only team he's played for since entering the league in 2010, chose to stay away from the team's practices. Though Cowboys head coach Jason Garrett downplayed Bryant's absence, saying "it doesn't concern" him, one member of the Cowboys' community wasn't all too pleased with Bryant's decision to skip out on minicamp. 
That former player is Daryl "Moose" Johnston, who played fullback and won three Super Bowls for the Cowboys back in the '90s. On Tuesday, Johnston appeared on Sirius XM NFL Radio and criticized Bryant for not putting the team first. Johnston also seemed irked that Bryant won't be there for his quarterback, Tony Romo, during practices in June.
Moose Johnston: disappointed in Dez. 1st time in 3 yrs Romo has been able to be at OTAs & mini camp & Dez needs to be there.

— SiriusXM NFL Radio (@SiriusXMNFL) June 16, 2015
Moose Johnston on Dez: he's being selfish and putting himself above the team. There's a small window left w Romo & he's a huge part

— SiriusXM NFL Radio (@SiriusXMNFL) June 16, 2015
Johnston wasn't the only one to talk about Bryant on the radio, as Bryant's agent, Tom Condon, made his own appearance on Sirius XM NFL Radio to confirm two important aspects of Bryant's conflict with the Cowboys. Condon told listeners that current negotiations between the team and Bryant's side are nonexistent, and he also confirmed that what Bryant told NFL.com last week is, in fact, true -- Bryant would be willing to sit out games in the regular season in order to gain leverage over the Cowboys.
"In my conversations with him, he's indicated that's he's willing to do that," Condon said.
Bryant claims he'd be willing to sit out a regular season game because he doesn't want to play under the franchise tag in 2015, which is what the Cowboys hit him with earlier this offseason. What Bryant wants instead is a long-term contract to remain in Dallas. If he signs his franchise tender, he'll be set to earn $12.83 million this upcoming season, which is up there in the top-5 among all receivers, but it's less money than what Calvin Johnson will receive in 2015 and it also lacks long-term security.
The Cowboys and Bryant have until July 15 to work out a deal, otherwise Bryant will have to decide if he wants to sign the tender or sit out. 
At least for now, Cowboys offensive coordinator Scott Linehan is preparing his offense in case Bryant continues to stay away.
"We know when Dez is out there, he's going to be at this position and we're going to move him to this on certain plays and all that stuff," Linehan said to our CBSSports.com colleague, Dave Richard. "But right now we're working on 'if Dez wasn't out there, what would you do?' and that's something you don't have if you don't work on that and we are sort of forced to work on that, which is in turn, I think, a huge plus for us and a huge plus for all the guys."
As previously mentioned, negotiations are not ongoing between the team and Bryant's agent, which warrants further monitoring of this situation as it continues to unfold.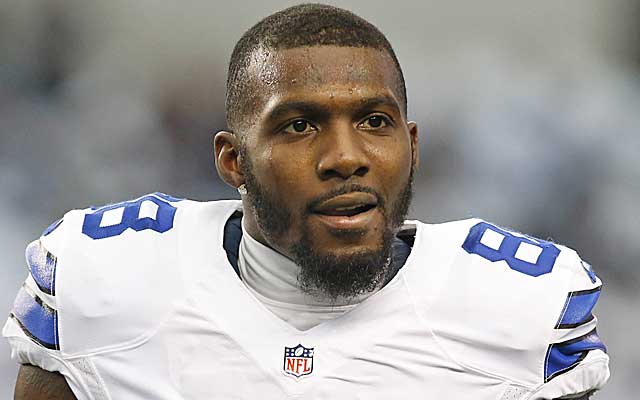 Show Comments
Hide Comments
The Cowboys were big stars at Dirk's annual charity event

Floyd claims to have drank four or five bottles of kombucha tea, resulting in a failed alcohol...

Atlanta's new video board wraps around the length of the stadium and looks incredible
Miami wound up turning to Matt Moore, who fared well but couldn't deliver in the playoffs

John Mara says Beckham needs to show more maturity, but he wishes every player worked as hard...

Bennett is transitioning from playing with one all-time great quarterback to another