Dolphins could have tough time finding candidates to replace Ireland
The Miami Dolphins may not attract many general manager candidates if the team goes through with an unorthodox restructuring of the front office.
• 1 min read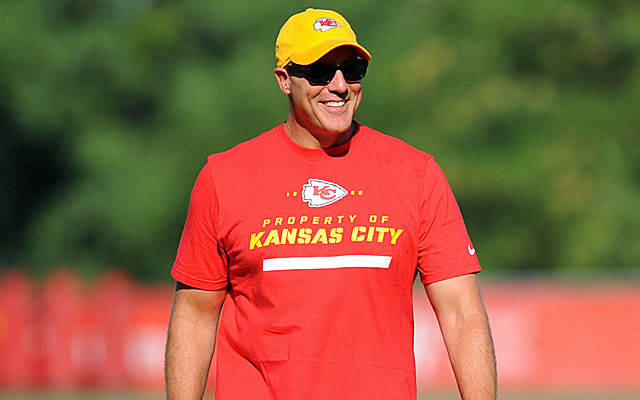 There are numerous highly qualified general manager candidates preparing for a possible interview with the Miami Dolphins, and it could be one of the more coveted openings in a while, but with a major caveat being whether the job will entail final say on player transactions.
Numerous executives from other teams, including many who have spoken to Dolphins team officials, believe that owner Stephen Ross, whose regime has been characterized by failure and some bizarre decision-making, could be swayed from conducting a full-scale search for a new GM.
Several league sources say Ross, who relies heavily on business-side execs Dawn Aponte and Matt Higgins, is contemplating a restructuring where a new general manager would report to Aponte, and not the owner, and thus she would truly head football operations. Furthermore, sources said Aponte would strongly consider candidates she worked with previously with the Jets, like former GMs Mike Tannenbaum and Scott Pioli, who, frankly, would not end up on many other lists right now given how their previous regimes ended.
If that is the case, then many of the well qualified candidates from other organizations would not participate in the process, sources said, with them having great trepidation about that structure and their ability to do their job. How transparent this search is, and how much power the GM titles truly wields, will go a long way to determining if Ross has learned from his other many public missteps (trying to hire a coach before he'd fired his existing one, for instance), or whether the Dolphins are in for more of the same.
Cowboys fans could be on the verge of hearing what will happen to the star running back

Even a Giants player has to admit the Cowboys look pretty good

The oft-troubled cornerback is once again suspended by the NFL
McDermott is replacing notorious defensive specialist Rex Ryan in Buffalo for the head gig

According to a report there is pressure from other NFL owners to suspend Ezekiel Elliott

Want to know what Mack stands to make in extension talks? Just look at recent top deals and...