Donald Trump says people are requesting he buy the Buffalo Bills
Would Donald Trump consider buying the Bills? He says he'd think about it.
• 1 min read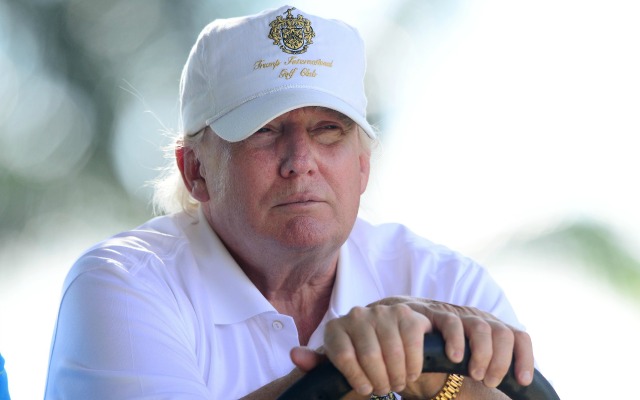 One major question to emerge in the aftermath of Bills owner Ralph Wilson's death last week is what happens to the organization that's been housed in Buffalo since 1960? Some worry that whomever ends up buying the team from Wilson's trust will whisk away the franchise to someplace new.
But if somehow real estate mogul/reality TV star/Obama birth certificate searcher Donald Trump buys part of the team, he knows exactly where he'd keep it. In Buffalo, of course.
"People have actually talked to me about the Bills," Trump told WBEN radio, via ESPN. "I mean, the group of people called me -- would I be interested in investing, and I'll take a look at it. I mean, I look at a lot of things. I'll take a look at it ...
"I know so many people in Buffalo, and they have asked me about looking at that and I certainly would look at it, but I would ... if it were me, I'd keep the team in Buffalo. I think it's something that is really vital to the area. ... It would be catastrophic, in my opinion, if Buffalo lost the Buffalo Bills."
One of Wilson's most important loyalties was to the city of Buffalo even though he was actually from Detroit. Bills fans won't have to worry about the team leaving anytime soon, because the organization recently signed a lease that keeps the Bills in Buffalo through at least 2020.
But say one thing about the longtime Celebrity Apprentice host. If Trump were to help buy the Bills, I imagine getting the team to appear on Hard Knocks wouldn't be difficult at all.
Show Comments
Hide Comments
Our Latest Stories
All the necessary details about the 2017 NFL combine

Everything you need to know about watching the 2017 NFL combine online

The Vikings running back is coming off another serious knee injury
Here's the full schedule of the 2017 NFL combine

The former Bills star has his sights on being the oldest RB to ever get a carry in the NFL

Rivera is the only Hispanic head coach in the NFL