Ex-NFL DE Hugh Douglas to plead no contest to misdemeanor
Hugh Douglas, the 16th overall pick in the 1995 NFL Draft who was charged with assault and strangulation in September, will plead no contest to one misdemeanor charge and avoid jail time.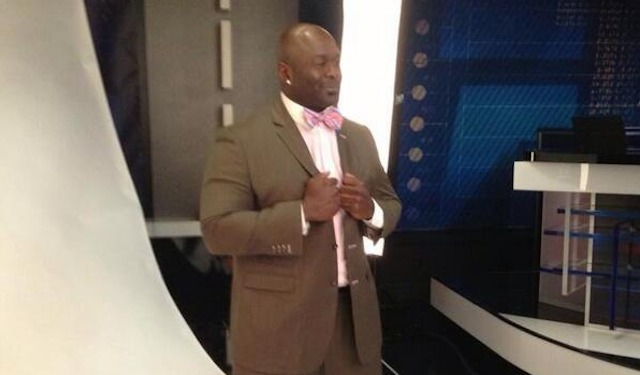 Former NFL defensive end Hugh Douglas is set to plead no contest to a misdemeanor in Connecticut, Douglas' lawyer told the Associated Press on Friday. The plea will resolve a case that started in September when Douglas was charged with third-degree assault and second-degree strangulation of his girlfriend. 
At the time the charges were filed, Douglas told police that the woman was injured while the two were having rough sex. Corey Brinson, Douglas' attorney, said that Douglas will be pleading no contest to a breach of peace charge, which should keep the 42-year-old from serving any jail time. 
The September charges came just weeks after Douglas was fired from his job at ESPN. Douglas had been co-hosting the show Numbers Never Lie, but was fired on Aug. 13 from ESPN after the Network investigated an Aug. 2 incident where he was alleged to have drunkenly accosted co-host Michael Smith at a party.
Douglas spent 10 seasons in the NFL (1995-2004) with Philadelphia, Jacksonville and the New York Jets. After being selected 16th overall by the Jets in the 1995 NFL Draft, Douglas went on to win the Defensive Rookie of the Year award.
Show Comments
Hide Comments
Romo played D.J. at a charity event and got Ezekiel Elliott on stage for 'O.P.P.'

Kaepernick has spent much of his offseason helping others and now supporters will return the...

Beast Mode led a bicycle parade through his hometown and apparently didn't even have to pe...
The NFL won't punish Revis, who remains on the market as a free agent

The NFL is playing the long game on L.A., but it's taking a serious hit in the short term

The Steelers have drafted 21 players out of USC