Ex-Raiders QB: Al Davis would have loved to move team to Las Vegas
Former Raiders quarterback David Humm says Al Davis would have loved to move the team to Las Vegas.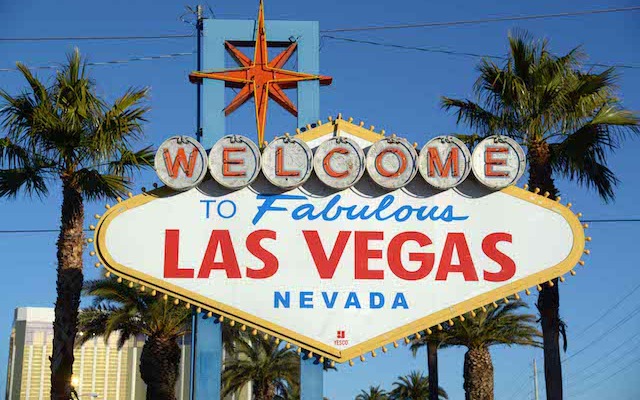 What happens in Vegas stays in Vegas and what almost happened in Vegas was the Raiders. According to former Raiders quarterback David Humm, owner Al Davis wanted to move his team to Sin City.  
"He would have loved to have moved the Raiders here. He told me that many times. He loved this town," Humm told the Las Vegas Review-Journal this week. "But there's no way commissioner Pete Rozelle would have allowed it because of the sports books and gambling."
The 1970s Raiders, who had a reputation of partying harder than Johnny Manziel at a Justin Bieber party, probably would've loved a move to Vegas. Unfortunately, as mentions though, there was no way Rozelle would have allowed it. 
The Raiders moved two times under Davis. Before the 1982 season, the team moved from Oakland to Los Angeles. Then after the 1994 season, the team moved from Los Angeles back to Oakland. 
Humm spent a total of seven seasons with the Raiders (1975-79, 83-84) and said that he once visited the Vegas strip with Davis.
It's not too hard to believe that Davis wanted to move his team there. The Raiders owner was enamored with the city and regularly held his birthday parties there, according to the Review-Journal.
Davis' family held a memorial for him in Vegas to celebrate what would have been his 83rd birthday on July 4, 2012. Davis passed away in October 2011.
Show Comments
Hide Comments
Our Latest Stories
Dolphins-Bengals will not be streamed live on Twitter this week, but here's how to watch

Burfict returns to the lineup with the Bengals on a two-game losing streak

Can the Cowboys win without Romo and Bryant in the lineup? That will likely be answered Su...
Kelly has defended Kaepernick's right to protest during the national anthem

The Bengals can't afford to fall to 1-3 if they hope to return to the playoffs for a sixth...

Mike Tolbert pays his debts, even if he considers the services rendered less than exemplar...