Falcons sign former Bears first-rounder OL Gabe Carimi
Gabe Carimi, the 29th overall pick in the 2011 NFL Draft, signed a one-year deal with the Falcons on Monday.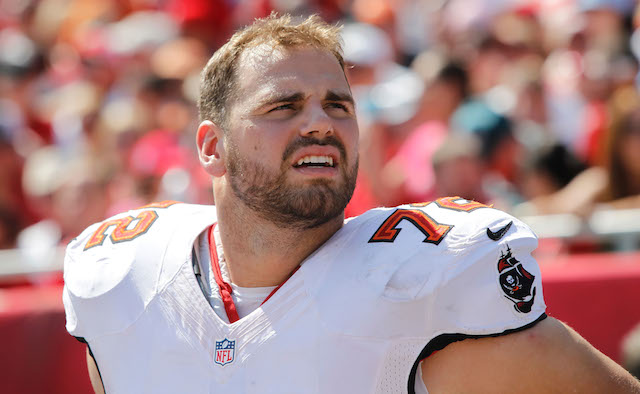 Atlanta Falcons offensive line coach Mike Tice must really like what he sees in Gabe Carimi. The Falcons announced on Monday that they've signed Carimi to a one-year deal. The offensive lineman's NFL career started in Chicago where he played two seasons under Tice. 
Carimi was the 29th overall pick in the 2011 NFL Draft and spent two seasons with the Bears before being traded to Tampa Bay before the 2013 season. Tice was in Chicago with Carimi in 2011 and 2012, but Tice was let go after Love Smith was fired following the 2012 season. 
In Tampa Bay, Carimi started two games at left guard for the Buccaneers in 2013 and also started one other game at tight end. During his two seasons in Chicago, Carimi made a total of 16 starts, playing both right guard and right tackle. 
Show Comments
Hide Comments
Our Latest Stories
Arians tore his rotator cuff in December

Peterson says it's not about the money

Richard Sherman also stood up for Kaepernick
If he does get dealt, Sherman thinks the Seahawks will miss him when he's gone

Plus O.J. Howard cracks the top 10 and the Patriots trade back into the first round in this...

Cousins fired a football at a cardboard box to reveal the gender of his and his wife's forthcoming...