FCC looking to eliminate sports blackout rule
The Federal Communications Commission has taken the first step toward eliminating its sports blackout rule. However, even if the rule is eliminated, blackouts might not end.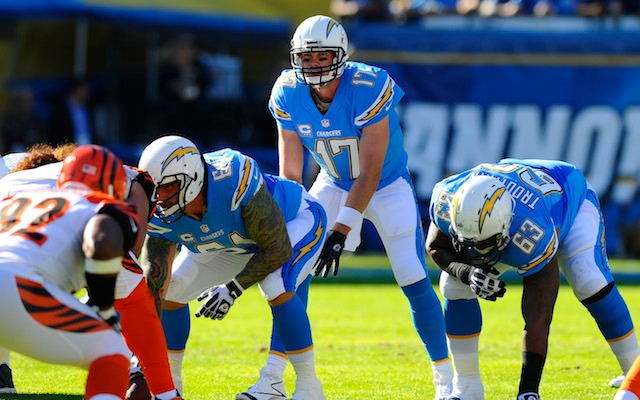 You might not ever have to go another NFL game again because you'll be able to watch them all on TV. The Federal Communications Commission took the first step on Wednesday towards repealing its highly unpopular sports blackout rule. The rule has been in place since 1975 and prevents sporting events from being televised live if the event isn't sold out. 
The FCC's five-member commission voted unanimously in favor of repealing the rule, however, that's just the first step in the process. The FCC will now invite public comment on the issue and then a ruling should be handed down sometime in the first half of 2014. 
Why change the sports blackout rule after 38 years? In voting to repeal the blackout rule, the FCC basically acknowledged that it's an outdated rule. 
"The sports blackout rules were originally adopted nearly 40 years ago when game ticket sales were the main source of revenue for sports leagues," the FCC wrote in its Notice of Proposed Rulemaking. "Changes in the sports industry in the last four decades have called into question whether the sports blackout rules remain necessary to ensure the overall availability of sports programming to the general public."
As you might have imagined, the NFL is against eliminating the sports blackout policy. In a statement, the league said that it will "strongly oppose any change in the rule. We are on pace for a historic low number of blackouts since the policy was implemented 40 years ago. While affecting very few games the past decade, the blackout rule is very important in supporting NFL stadiums and the ability of NFL clubs to sell tickets and keeping our games attractive as television programming with large crowds."
The NFL has only had one game blacked out this season. That happened in Week 13 in San Diego when the Chargers hosted the Bengals. The NFL will have its second blackout of the year on Sunday in Buffalo, when the Bills host the Dolphins. 
Even if the sports blackout rule is eliminated, that doesn't mean blackouts will go away for good. Any sports league would still have the right to negotiate blackouts into its television contract. So the NFL could tell CBS, NBC, ESPN or Fox that if they want to keep their television rights, they have to agree to some sort of blackout policy. The FCC even acknowledged that repealing the sports blackout rule might not eliminate blackouts.  
"We recognize that elimination of our sports blackout rules alone might not end sports blackouts, but it would leave sports carriage issues to private solutions negotiated by the interested parties in light of current market conditions and eliminate unnecessary regulation," the FCC wrote. 
So basically, even if sports blackouts end, they might not end. 
Show Comments
Hide Comments
Brett Hundley was apparently on the block during Day 2 of the draft

The Bills fired their GM Sunday morning, then cleaned house

Get ready to start hearing a lot about Sam Darnold and Josh Rosen
College players who didn't get drafted are now free to sign with any team in the NFL

Benjamin has had weight issues going back to college

As one exec put it, 'We don't know what the hell they were doing'