Final exam: End of June means it's time to test your NFL knowledge
Think you're an NFL expert? Well, it's time to put your knowledge to the test. Get your virtual pencils ready because Pat Kirwan is here to give his annual final exam.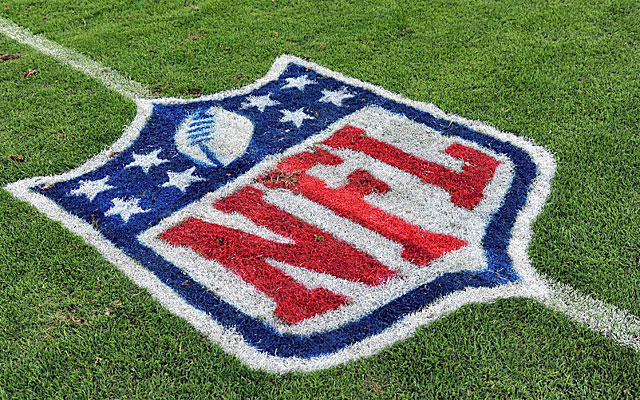 School's out for the kids, summer vacation is upon us, and before we all head out for some R&R with the 2013 season closing in, it's time for my annual final exam ... of the 2012 NFL season. It's fun to see what you remember from last season, and maybe learn a few things that slipped through the cracks.
There are only 20 questions and you get 10 minutes to take the test or there will be a delay of game penalty (I'm only kidding). Wonder where you rank? Here's the breakdown:
• All-Pro (18-20 correct) • Pro Bowl (16-17) • Starter (14-15) • Make the roster (12-13) • Practice squad (10-12) • You just got cut (Fewer than 10)
Have some fun and may the best score win. Last year's top score from various football people I tested was from CBSSports.com Fantasy Football Writer Dave Richard, who made it to All-Pro with an 18. Please let us know your score.
Don't feel bad if you are on the practice squad or cut. A former NFL coach got a 10 on this exam just the other day. And no cheating! So don't look at the answer key at the bottom until you are done.
The final exam
1. The Patriots led the NFL in margin of victory last year, winning their 12 games by an average of 19.75 points a win. Which team, with at least 10 wins, was second in per-win victory margin?
A. San Francisco 49ers
B. Seattle Seahawks
C. Denver Broncos
D. Houston Texans
2. Which team scored the most non-offensive touchdowns last year, using a combination of kick/punt returns, interceptions, fumble recoveries and blocked kicks/punts?
A. Chicago Bears
B. Denver Broncos
C. Tennessee Titans
D. New England Patriots
3. Which team averaged the fewest points in the league last year with an average of 13.2 points a game?
A. Kansas City Chiefs
B. Arizona Cardinals
C. Jacksonville Jaguars
D. Philadelphia Eagles
4. Which defense gave up the fewest points last year?
A. Chicago Bears
B. San Francisco 49ers
C. Seattle Seahawks
D. Pittsburgh Steelers
5. Which defense tied the Broncos with a league-high 52 sacks?
A. Cincinnati Bengals
B. Green Bay Packers
C. Houston Texans
D. St. Louis Rams
6. Which team's defense had the most interceptions?
A. Chicago Bears
B. New England Patriots
C. Arizona Cardinals
D. New York Giants
7. Which defense tied Kansas City for the fewest interceptions?
A. Philadelphia Eagles
B. Minnesota Vikings
C. Dallas Cowboys
D. Pittsburgh Steelers
8. Which player rushed for the most touchdowns?
A. Adrian Peterson
B. Alfred Morris
C. Arian Foster
D. Marshawn Lynch
9. Which QB threw the most touchdown passes?
A. Peyton Manning
B. Tom Brady
C. Aaron Rodgers
D. Drew Brees
10. Which defensive tackle had the most sacks last year? (JJ Watt is considered a DE)
A. Ndamukong Suh
B. Geno Atkins
C. Henry Melton
D. Gerald McCoy
11. JJ Watt led the league with 44.5 knock downs. Who was second with 35.5?
A. Cameron Wake
B. Aldon Smith
C. Jared Allen
D. Ndamukong Suh
12. Which QB lost the most fumbles?
A. Philip Rivers
B. Matt Cassel
C. Mark Sanchez
D. Michael Vick
13. Only two starting QBs did not lose a fumble last year, Tom Brady and …
A. Matt Schaub
B. Drew Brees
C. Sam Bradford
D. Peyton Manning
14. Who was the most-sacked QB last year?
A. Philip Rivers
B. Aaron Rodgers
C. Andrew Luck
D. Ben Roethlisberger
15. Which defensive player led the NFL in interceptions with 9?
A. Richard Sherman
B. Stevie Brown
C. Patrick Peterson
D. Tim Jennings
16. Who got called for the most holding penalties last year?
A. Willie Colon
B. Will Beatty
C. Doug Free
D. Jake Long
17. Which team owned the league's lone undefeated (8-0) home record?
A. Indianapolis Colts
B. Denver Broncos
C. New England Patriots
D. Seattle Seahawks
18. Which team had the fewest penalties (69) called against it last year?
A. Atlanta Falcons
B. New York Giants
C. Baltimore Ravens
D. San Francisco 49ers
19. Which kicker made the most field goals last year and was also 10 of 10 from 50-plus yards?
A. Sebastian Janikowski
B. Blair Walsh
C. Matt Bryant
D. Greg Zuerlein
20. Bill Belichick leads active coaches with 187 wins and Mike Shanahan is second (167). Who is third?
A. Andy Reid
B. Jeff Fisher
C. Tom Coughlin
D. John Fox
Answer Key: 1. B (Seattle Seahawks, 17.36-point margin), 2. A (Chicago Bears, 10 TDs), 3. A (Kansas City Chiefs, 13.2), 4. C (Seattle, 14.3), 5. D (St. Louis, 52), 6. A (Chicago Bears, 24), 7. C (Dallas, 7), 8. C ( Arian Foster , 15) 9. D (Drew Brees, 43) 10. B (Geno Atkins, 12.5), 11. A (Cameron Wake, 35.5), 12. C (Mark Sanchez, 8), 13. A (Matt Schaub), 14. B (Aaron Rodgers, 51) 15. D (Tim Jennings, 9) 16. A (Willie Colon, 9), 17. D (Seattle Seahawks), 18. A (Atlanta Falcons, 69), 19. B (Blair Walsh), 20. C (Tom Coughlin, 151)
Show Comments
Hide Comments
The Cowboys' draft picks since 2002 have been to 17 more Pro Bowls than the next closest t...

The Cardinals, however, don't sound enthused about his return

According to NFL Network's Michael Silver, the Browns might want to trade up to draft a franchise...
The projected top-20 pick could fall out of the draft with teams having little time to gather...

Bryant will have his progress reviewed again before the coming season

From Jadeveon Clowney to Odell Beckham, here's the option year prognosis for each 2014 first-round...