Find out why Seahawks only got one prime-time home game in 2014
The Seahawks reportedly only got one prime-time home game because the NFL was 'wary' of giving them more. The reason? Because Seattle blows everyone out in night games at home.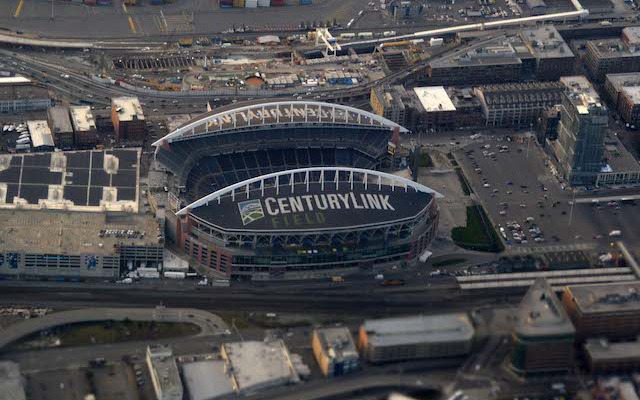 More NFL schedule: 10 best games | Ranking Thurs. | Reunion games | Full schedule
If you take a look at the 2014 NFL schedule, the first thing you'll probably notice is that the regular season kicks off in Seattle on Sept. 4 in prime time.
If you keep looking at the schedule though, you may notice something else: The defending Super Bowl champion Seahawks have zero prime-time home games after Week 1. That might sound odd -- and it is odd -- but apparently, there's a reason for it.
A league source told ProFootballTalk that the Seahawks didn't get anymore prime-time home games because the NFL was "wary of putting Seahawks home games on in prime time due to their track record of blowouts in nationally televised games played in Seattle the last several seasons."
You read that right. Apparently, the Seahawks are too good for prime time and they aren't playing night games at home because the NFL doesn't want everyone in the country to turn off the game at halftime with the Seahawks leading 47-0. 
The report actually makes some sense. For example, here are the scores of the Seahawks past three prime-time home games: 34-7, 29-3, 42-13. Those were wins over the Saints and 49ers in 2013 and the 49ers in '12. 
The "Fail Mary" game against the Packers in September 2012, a 14-12 Seattle win, is the only home prime-time game the Seahawks haven't won by double digits since November 2007. In their past eight prime-time regular-season home games, the Seahawks are 8-0 and have outscored their opponents 220-68. 
The last time the Seahawks lost a prime-time home game was a 28-17 Sunday night loss to the Saints on Oct. 14, 2007.
The Seahawks will play a total of four prime-time games in 2014, but only the opener will be at home. The other three -- Washington in Week 5, San Francisco on Thanksgiving and Arizona in Week 16 -- are all on the road. 
Show Comments
Hide Comments
Jones tore his Achilles tendon during Washington's pro day in March

Plus, actors, players, service members, and more will announce picks from other locations

Watson and Trubisky are considered two of the draft's top QB prospects
The former Patriots running back has been sitting on the open market all offseason

Maccagnan's family friends were killed in a domestic violence murder-suicide several years...

Foreman's son died less than two months after he was born