For the gambler in you, Week 10: Eagles will beat Seneca Wallace
Can Seneca Wallace hold off the Eagles? Josh Katzowitz examines that and a few other notable games in Week 9's For The Gambler In You.
• 3 min read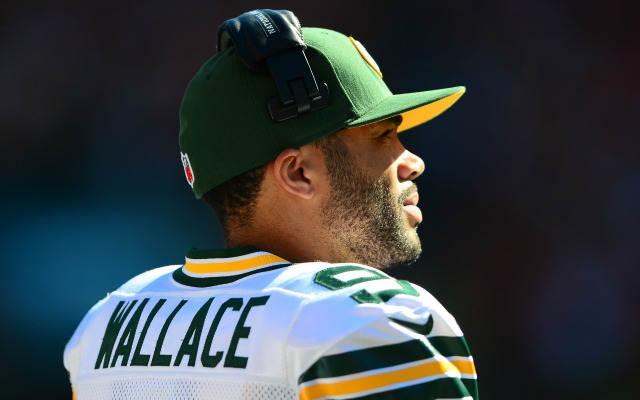 Each week, we'll take the best -- and most clever -- odds collected by Bovada for the upcoming week and give our take. This is important stuff, perhaps the most important post you'll read all week. Because if you can't lose money while watching a game in which you have absolutely no effect, what's the point of watching sports at all?
Note: Home team is listed first in Against the Spread.

Game One: Packers -1.5 vs. Eagles
Sunday, 1 p.m. ET, FOX
2013 Against The Spread

Overall: 4-4
Overall: 4-5
Home: 3-1
Home: 0-4
Away: 1-3
Away: 4-1
2013 Team Rankings


Pass offense: 6th
Pass defense: 32nd
Rush offense: 3rd
Rush defense: 14th
Pass defense: 20th
Pass offense: 10th
Rush defense: 5th
Rush offense: 4th
Verdict: Well, I guess we get to see exactly how many points the injured Aaron Rodgers is worth. With him this game probably would be somewhere in the -10 neighborhood. Instead, Green Bay will be forced to play Seneca Wallace -- who did not look stellar while replacing Rodgers last week. The good news for the Packers is that Wallace will have received a full week of practice taking the first-team reps. The bad news: Wallace is no Rodgers. The Eagles have played better recently, so I'd go with Philadelphia to cover and to win. 
Game Two: Buccaneers +2.5 vs. Dolphins
Monday, 8:40 p.m. ET ESPN

2013 Against The Spread

Overall: 2-6
Overall: 4-4
Home: 1-3
Home: 2-2
Away: 1-3
Away: 2-2
2013 Team Rankings


Pass offense: 31st
Pass defense: 22nd
Rush offense: 18th
Rush defense: 21st
Pass defense: 15th
Pass offense: 21st
Rush defense: 12th
Rush offense: 22nd
Verdict: The Buccaneers were so close to grabbing their first win of the season last week, building a three-touchdown lead on the Seahawks in the first half. Despite the fact Tampa Bay lost, that confidence-builder is one of the main reasons I think Tampa Bay will break its season-long losing streak when the Dolphins come to visit. Plus, the whole Richie Incognito/Jonathan Martin probably won't help the Dolphins, along with the speculation about the jobs of the coach and general manager. It's crazy that, at this point in the season, Tampa Bay is more stable than Miami. 
Game Three (largest spread of week): Titans -11.5 vs. Jaguars
Sunday, 1 p.m. ET, CBS
2013 Against The Spread

Overall: 5-2-1
Overall: 1-7
Home: 1-2-1
Home: 0-4
Away: 4-0
Away: 1-3
2013 Team Rankings


Pass offense: 24th
Pass defense: 12th
Rush offense: 15th
Rush defense: 31st
Pass defense: 7th
Pass offense: 19th
Rush defense: 25th
Rush offense: 31st
Verdict: This line opened at -13.5 for the Titans, and without question, I took the Jaguars. Apparently, the majority of people agreed with me, and now, the line has been shifted. In reality, this is one of the Jaguars better chances to grab a win this season, but with this game in Tennessee and with Titans running back Chris Johnson coming off his best game of the season, I just don't see Jacksonville covering here. Go with the Titans. 
PROP BETS
Seneca Wallace -- Total passing yards Week 10 vs. Philadelphia    
Over/Under   225½ (-115)
The last time Wallace threw for more than 226 yards in a game occurred in Week 2 of 2010 when he threw for ... 229 yards. So, I'm inclined to go Under on this one. But then again, the Eagles are the worst pass defense team in the league. So, basically, a toss-up. I go ... um ... hmm ... eh ... Under, I guess.
How many Sacks will the Bucs have vs. the Dolphins Week 10?(Note: The Dolphins lead the league in sacks allowed with 35 and are now playing without Martin and Incognito)
Over/Under   2½
With the way Gerald McCoy is playing on Tampa Bay's defensive line this season, he's liable to get 2 1/2 sacks all by himself. Which would more than double his total for this year, but whatever. Tampa Bay is tied for 26th in the league in sacks recorded, but I think the Buccaneers break out this weekend. Go Over.


Last week: 2-1 against the spread; 1-1 on prop bets. Overall this year: 15-12 against the spread, 11-10 on prop bets. Last two years: 41-47 against the spread; 45-27-1 on prop bets.
See my picks and all the CBSSports.com experts here.

Show Comments
Hide Comments
These 11 players could have a Dwight Freeney-type impact for the right team

Last week, Mark Davis revealed that he had refunded and re-sold about 1,000 tickets

Vick's legacy with the franchise that drafted him remains complicated
Navy SEAL Kyle Milliken, who died during a raid in Somalia, met Brady at Gillette Stadium in...

Cowboys fans will probably disagree with Claiborne's statement

'I want to score a lot of touchdowns. I want to see a lot of celebrations,' Harbaugh said