For the gambler in you, Week 9: SD to win again in Eastern Time
Can the Buccaneers stay close to the Seahawks? Josh Katzowitz examines that and a few other notable games in Week 9's For The Gambler In You.
• 3 min read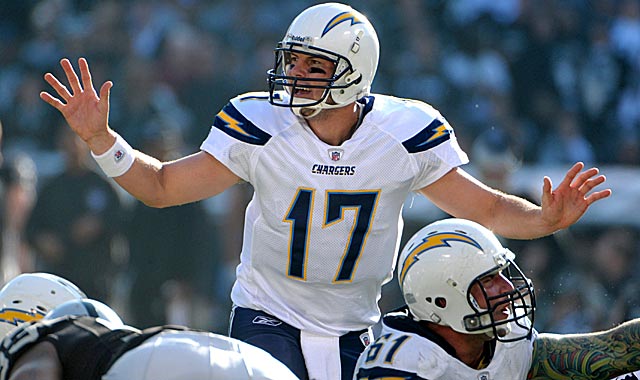 Each week, we'll take the best -- and most clever -- odds collected by Bovada for the upcoming week and give our take. This is important stuff, perhaps the most important post you'll read all week. Because if you can't lose money while watching a game in which you have absolutely no effect, what's the point of watching sports at all?
Note: Home team is listed first in Against the Spread.

Game One:

Washington Redskins

+1.5 vs.

San Diego Chargers


Sunday, 1 p.m. ET, FOX
2013 Against The Spread

Overall: 2-5
Overall: 5-1-1
Home: 1-2
Home: 3-0
Away: 1-3
Away: 2-1-1
2013 Team Rankings


Pass offense: 10th
Pass defense: 25th
Rush offense: 6th
Rush defense: 16th
Pass defense: 26th
Pass offense: 6th
Rush defense: 30th
Rush offense: 15th
Verdict: What does it say about this game that every CBSSports.com expert picked the Chargers to win? Well, one thing it says is that the Redskins are much worse than many of us expected, but perhaps more interestingly, this tells us that the Chargers are a better squad than many of us would have imagined. They're 4-3, and though they're a few games behind the Kansas City Chiefs and Denver Broncos in the AFC West, they still have a decent-enough chance to win the second wild card spot in the AFC. Philip Rivers is having a strong season, and the defense has allowed a combined 15 points in the past two games. Plus, the Chargers have won four-straight games in the Eastern Time zone. Go San Diego here.
Game Two:

Carolina Panthers

-7.5 vs.
Atlanta Falcons
Sunday, 1 p.m. ET FOX

2013 Against The Spread

Overall: 4-3
Overall: 2-5
Home: 2-1
Home: 2-2
Away: 2-2
Away: 0-3
2013 Team Rankings


Pass offense: 28th
Pass defense: 20th
Rush offense: 8th
Rush defense: 21st
Pass defense: 10th
Pass offense: 4th
Rush defense: 2nd
Rush offense: 32nd
Verdict: As I already brilliantly deduced here, the Panthers will beat up on the struggling Falcons and cover that spread. Here's the biggest reason. While Matt Ryan has been fine this season (though maybe not as good as his $100 million-plus contract would hope), Atlanta's run game has been terrible. And after the Falcons finally got Steven Jackson back after he had missed the previous five weeks, he gained six yards on 11 carries vs. the Cardinals. Meanwhile, Jacquizz Rodgers and Jason Snelling are averaging 3.2 and 3.6 yards per carry, respectively. With Carolina's second-ranked rush defense, Sunday could be ugly for Atlanta. 
Game Three (largest spread of week):

Seattle Seahawks

-16.5 vs.

Jacksonville Jaguars


Sunday, 4:05 p.m. ET, FOX
2013 Against The Spread

Overall: 5-3
Overall: 1-6
Home: 2-1
Home: 0-3
Away: 3-2
Away: 1-3
2013 Team Rankings


Pass offense: 27th
Pass defense: 5th
Rush offense: 4th
Rush defense: 17th
Pass defense: 3rd
Pass offense: 25th
Rush defense: 15th
Rush offense: 22nd
Verdict: How good are the Seahawks. I mean, I know they're good. Maybe, even really good. But are they really, really good? I'm not sure yet, and I've lost a little bit of confidence in them after last week's win against the St. Louis Rams that came down to the very last play of the contest (I mean, who would have expected Kellen Clemens almost to win that game(. Seattle is perhaps the most-difficult place for a road team to play in the NFL, but the Seahawks have won by 17 points or more only twice this year (and one of those was the Jaguars!) and not since Week 3. Yes, the Tampa Bay Buccaneers have armloads of problems, but take them to cover anyway.
PROP BETS
Steven Jackson -- Yards per carry Week 9? 
Over/Under   3½
Jackson looked unimaginably awful last week in his return from a hamstring injury. This season, he's averaging 3.3 yards per carry, and the Panthers allow opponents only 3.7 yards per carry. Either way, I'll go under, because at this point, you have to wonder if Jackson is done as an effective NFL running back.
Will the Chiefs allow 17 points or less in Week 9 vs Buffalo Bills
Yes   -110   
No   -110    
If Thad Lewis were to start this game for the Bills, I could think about going No on this one (that's insane that I just wrote that, by the way). But if it's Jeff Tuel or Matt Flynn who has to play quarterback for Buffalo, I have confidence that the Chiefs, just like in every other game they've played this season, will allow 17 points or less. So, go Yes.

Last week: 1-2 against the spread; 1-1 on prop bets. Overall this year: 13-11 against the spread, 10-9 on prop bets. Last two years: 39-46 against the spread; 44-26-1 on prop bets.
See my picks and all the CBSSports.com experts here.

Show Comments
Hide Comments
Jones blasted a report from Friday night that said the Cowboys were shopping their starting...

The Giants did not expect the Cal QB to be available in the third round

Plus Nick Saban sends a ton of talent to the NFL, the Browns find a QB and more from Rounds...
The Vikings' Latavius Murray and Bengals' Jeremy Hill also get put on notice with Cook, Mixon...

Here's everything you need to know about the 2017 NFL Draft

Here's a recap of Round 2 and Round 3 in the 2017 NFL Draft