Former Bills QB Jim Kelly is finished with chemotherapy
Former Bills quarterback Jim Kelly is done with chemotherapy after six weeks of treatment.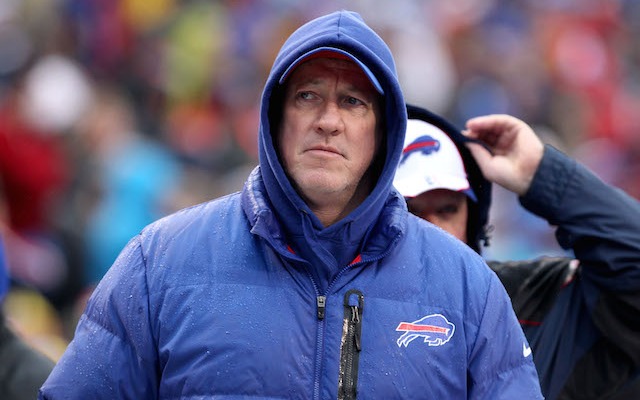 After six weeks of treatment, former Buffalo Bills quarterback Jim Kelly is finally done with chemotherapy. Kelly's wife, Jill, gave the update via Instagram on Tuesday.  
From Jill Kelly's Instagram:
As of right now, this very moment, Jim is DONE with chemotherapy! 4 more radiation treatments to go! Greater is HE that is in US than he that is in this world. No weapon formed against us shall prosper...(Isaiah 54:17) #prayersforJK
Kelly was originally diagnosed with oral cancer in June 2013. After the diagnosis, the ex-Bills quarterback underwent surgery to have part of his upper jaw removed. The surgery was considered a success and for over nine months, Kelly appeared to be cancer-free. 
The 54-year-old then found out in March that the cancer had returned, which led to the chemotherapy treatments that Kelly began on April 6. As of Tuesday, those treatments are over and now, Kelly has just four radiation treatments left. 
Show Comments
Hide Comments
Plus Nick Saban sends a ton of talent to the NFL, the Browns find a QB and more from Rounds...

The Vikings' Latavius Murray and Bengals' Jeremy Hill also get put on notice with Cook, Mixon...

Here's everything you need to know about the 2017 NFL Draft
Here's a recap of Round 2 and Round 3 in the 2017 NFL Draft

Here are the 25 best prospects still available after three rounds of the 2017 draft have w...

The fans in Philadelphia did their best to make the 2017 NFL Draft more fun