Former Bills WR Donald Jones trying to make it as baseball player
Donald Jones, who had to retire from the NFL because of his kidney disease, is taking a shot at pro baseball.
• 2 min read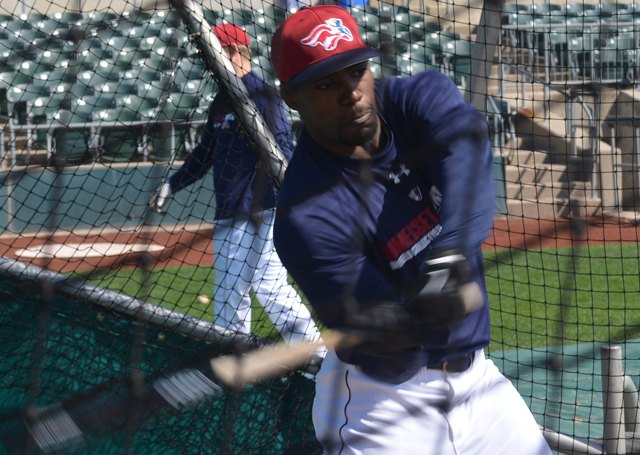 Despite recording the best season of his three-year career in 2012 where Bills receiver Donald Jones managed 41 catches for 443 yards and four touchdowns, he had to retire from the NFL before the next season because he suffers from a kidney disease.
His farewell tweet was heartfelt, as he wrote, "As some of you may know, I have been suffering from a kidney disease throughout my entire life. As a result of recent advances in my disease, I am no longer able to pursue my career in the National Football League. Playing in the NFL was a lifelong dream of mine, and though I have the opportunity to continue my career, stepping away from the game is absolute best decision for my family and for my health. While it will be difficult, I am comforted by the love and support of my family, friends and doctors."
But that doesn't mean Jones has ceased all of his athletic endeavors. Or has stopped possibly trying to make a living while playing professional sports. It's just that his focus has shifted to baseball.
The 26-year-old Jones has been working with the Somerset Patriots of the independent Atlantic League, trying to find a job as an outfielder.
It's a vocation that Jones apparently always has loved.
"My love of baseball started back when I was little," Jones told mycentraljersey.com. "I played Little League, and I played all the way through high school. But I just loved the football atmosphere, so I really stuck with football. Plus, it was a faster route to the NFL than baseball would have been getting to the big leagues. I liked scoring touchdowns and I liked dancing in the end zone, so I stuck with it. But I always loved baseball."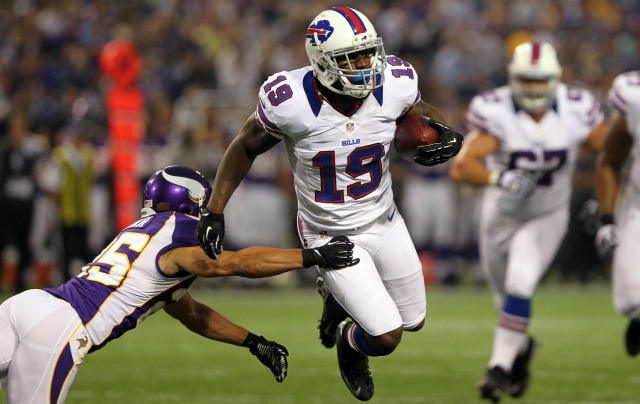 Jones -- who had signed a free-agent contract with the New England Patriots in 2013 before he had to retire because his disease was getting worse -- actually  underwent a kidney transplant last December (and then had another surgery three days later to deal with complications). His father, Donald Jones II, was the donor.
"It was scary, to say the least," Jones said. "But I came to terms with everything. It was going to be what it was going to be. I was excited to get the whole thing over with and I was happy I didn't have to do the dialysis … there's no way to put it into words [about my father)]. He always says, 'I brought you into this world, and I'll take you out,' joking around like most parents do with their kids. But he brought me into this world, he raised me and he's given me a second chance at life."
Aside from giving baseball a shot, Jones also is in the process of writing a book.
Ex- @buffalobills WR (Donald Jones) @Dajones19 has written inspirational book about his life & battle w/kidney disease. In editing process

— Alex Marvez (@alexmarvez) April 20, 2014
For now, Jones isn't officially on the Somerset Patriots. But the fact he's working out with the team, four months after his newest chance at life, is pretty amazing. Whether he finds a new sport to play professionally is irrelevant. Jones already is a winner.
Show Comments
Hide Comments
Atlanta's new video board wraps around the length of the stadium and looks incredible

Miami wound up turning to Matt Moore, who fared well but couldn't deliver in the playoffs

John Mara says Beckham needs to show more maturity, but he wishes every player worked as hard...
Bennett is transitioning from playing with one all-time great quarterback to another

Carr is the highest-paid player in the NFL, until the next deal for a franchise quarterback...

Marshawn Lynch will probably appreciate this shout out by his new quarterback