Former NFL WR Reche Caldwell arrested with 4.8 pounds of ecstasy
Reche Caldwell, a former wide receiver for the Patriots, Chargers and Redskins, was arrested for the second time in five months on Tuesday.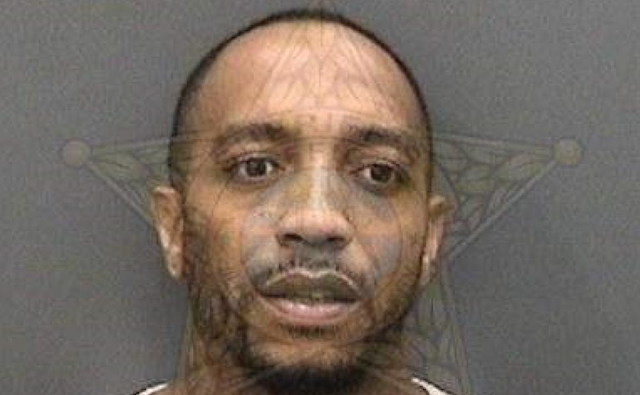 Former NFL receiver Reche Caldwell is in trouble with the law again. Caldwell was arrested on Tuesday in Tampa, Fla., and charged with possession of a controlled substance with intent to distribute, a third degree felony in Florida.
Caldwell was arrested by Tampa police after signing for a USPS package that contained 4.8 pounds of MDMA -- a pure form of ecstasy that also goes by the name 'Molly.' According to authorities, the MDMA had a street value of over $60,000. 
According to the drug experts over at TMZ, Caldwell probably could've gotten up to $80 per gram for the pure ecstasy, so the five pounds of MDMA might've been worth almost $180,000. 
Caldwell was released from jail on Wednesday after posting a $2,000 bail. 
The arrest on Tuesday marks the second time this year that Caldwell has run into legal problems. Back in January, Caldwell was arrested and charged with running an illegal gambling house and bookmaking. The 35-year-old is still awaiting a trial on those charges. 
The arrested receiver hasn't played in the NFL since 2007 when he played in eight games for the Washington Redskins. The former second-round pick spent six seasons in the league after being drafted by the Chargers in 2002.
Besides San Diego and Washington, Caldwell also spent a season in New England, where he caught 61 passes for 760 yards and four touchdowns from Tom Brady.
Despite being out of the league for over six years now, Caldwell still has NFL ties. Caldwell is the older brother of Denver Broncos wide receiver Andre Caldwell.
Show Comments
Hide Comments
Remember when the Falcons blew a 28-3 lead in the Super Bowl? The Bucs do

Wearing a No. 1 jersey, Jackson was unmistakable when running deep routes one-on-one on Tu...

The quarterback missed the 2016 season because of a torn ACL and dislocated left knee
It's reportedly a five-year deal that has a clause to turn it into an eight-year deal

Though Gronk has dealt with injuries, he's the Patriots' most important weapon when health...

The Bengals coach says he doesn't understand why the NFL wants to give in to individual ce...