Hall of Famer Richard Dent: NFL players treated like 'livestock'
Former Chicago Bears defensive end Richard Dent talked about why he made the decision to be apart of a lawsuit against the NFL.
Pro Football Hall of Famer Richard Dent was one of eight plaintiffs named in a lawsuit filed against the NFL this week. The suit, which is seeking an unspecified amount of damages for more than 500 retired players, claims that the league illegally supplied players with painkillers and narcotics without getting prescriptions or warning the players of possible side effects. 
In an interview with the Chicago Tribune, Dent elaborated on why he decided to be part of the lawsuit. The former Bears defensive end said the suit isn't just for retired players, it's also for players who are in the league now. 
"The reason we are taking a look at this is because of what is happening with the ballplayers now, to make it a better league," Dent said. "We want to make someone responsible for the after-care of the players who have built such a dynasty here in the game itself. It's all about [that] basically."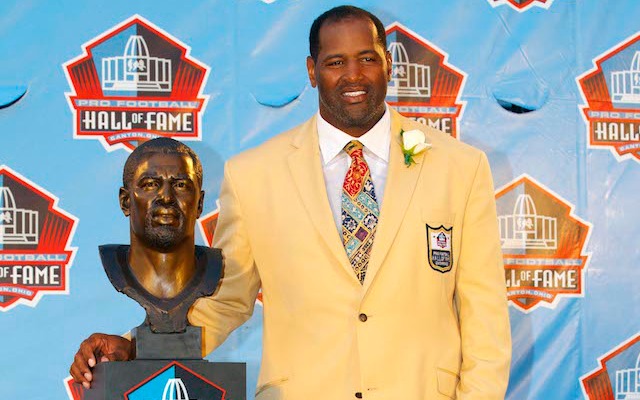 Part of the lawsuit has to do with the claim that the league kept feeding players pain pills so they could stay on the field. Dent said something has to be done about that or the players are just like livestock. 
"It's not about me. It is [about] me and what I experienced and went through. There should be some accountability for what already is out and what is to come," Dent said. "Otherwise, we're like livestock. You know, some of us make it, some of us don't. Everyone knows about the wear and tear on the body and the possibility of getting paralyzed. I can have a great game [as a player], but I am not there [later in life] to take advantage of the game. So what the hell is that worth? Now it's time to start doing something about it."
With more than 500 players signed on to the lawsuit, the lawyers for the retired players are seeking class-action status for the case that was filed in San Francisco federal court. 
Show Comments
Hide Comments
The Cowboys' draft picks since 2002 have been to 17 more Pro Bowls than the next closest t...

The Cardinals, however, don't sound enthused about his return

According to NFL Network's Michael Silver, the Browns might want to trade up to draft a franchise...
The projected top-20 pick could fall out of the draft with teams having little time to gather...

Bryant will have his progress reviewed again before the coming season

From Jadeveon Clowney to Odell Beckham, here's the option year prognosis for each 2014 first-round...