Hank Goldberg: Rise of penalty flags have led to Vegas over/under oddity
All these penalty flags being thrown during the preseason are starting to have an affect on Las Vegas.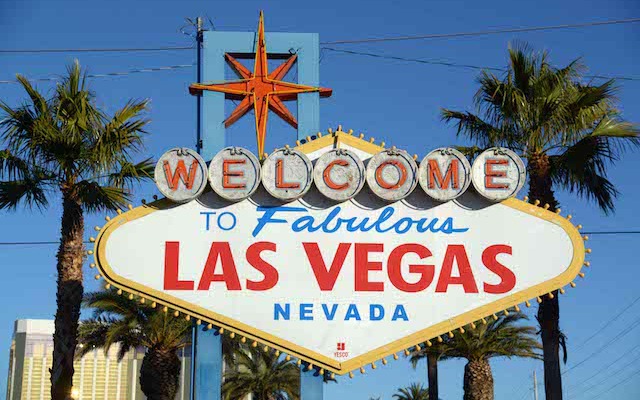 All those penalty flags that have been thrown around for the first two weeks of the NFL preseason aren't just making fans mad, they're causing headaches in Las Vegas. 
Through two weeks, NFL officials have thrown 104 flags for defensive holding, 70 for illegal use of the hands and 55 for illegal contact, according to the New Orleans Times-Picayune. That's 229 free first downs for opposing offenses.
The flag throwing has gotten so out of hand that it's now having a consequence the NFL probably didn't intend: it's affecting bookies in Vegas.
More first downs means longer drives, which theoretically means a team has a better chance of scoring points. That's led to something in Week 3 of the preseason that nationally renowned sports handicapper Hank Goldberg can't remember ever seeing in his life: Every game has a point total over 40. 
That means if you're betting the over/under on a game this week, you're going to see some high point totals. 
"This is a reaction to the defensive penalties that have been prolonging scoring drives," Goldberg said.   
Even with the artificially high point totals in place for Week 2 -- where 14 of the 16 games had points totals over 40 -- the over was still hit 10 times. The Vegas reaction has been to go even higher. 
Hammerin' Hank, who offered gambling insight at ESPN for over 20 years, says what's happening this week is a Vegas oddity, "I've never seen where every game is over 40," Goldberg said. 
With the numbers so high, this might not be the week to bet, "What [Vegas] is saying is that they're getting hurt, so they're raising the number," Goldberg said. "They're not in it to lose money."
Goldberg likes three games to go under this week, including Dolphins-Cowboys (45.5), Browns-Rams (42.5) and Buccaneers-Bills (41.5). "I'd be shocked if Cleveland went over," Goldberg said. "Look at the difficulty the offense has had. And that Rams defense."
As far as penalties go, Goldberg expects things to get back to normal once the regular season starts and that's mainly because if things don't, fans will might stop staying up to watch primetime games, "[Fans] aren't going to put up with this very long," Goldberg said. "People might start going to bed on the East Coast."
Fans are already fed up with all the penalties. 
Seriously though, @nflcommish you're ruining the NFL with all these stupid penalties.

— Drew Horner (@DrewHorner25) August 19, 2014
the @nfl is ruining football by making refs call stupid/ridiculous penalties. The game has gone to complete #garbage.

— Matthew Martel (@Marty1827) August 19, 2014
Goldberg believes there will be less flags once the season starts. However, Dean Blandino, the NFL's vice president of officiating, said this week that's not going to happen. 
"We're not going to change how we're calling the games once the regular season starts," Blandino said.
Vegas will be watching you closely Dean, very closely. 
Show Comments
Hide Comments
Our Latest Stories
Kaepernick's protest isn't going over so well in some parts of the country

Bradshaw seems to be a big fan of Dak Prescott

The bye week looks like it's going pretty well for Carson Wentz, but not so well for this...
The Redskins corner is probably going to want to get out his checkbook

The Stanford star could stay in the Bay Area and would add another dimension to the Oakland...

There's an ugly downside to joining Colin Kaepernick's cause