Hulk Hogan gets excited about the Patriots
If the Patriots need an extra boost, all they have to do is watch this excellent promo cut by Hulk Hogan.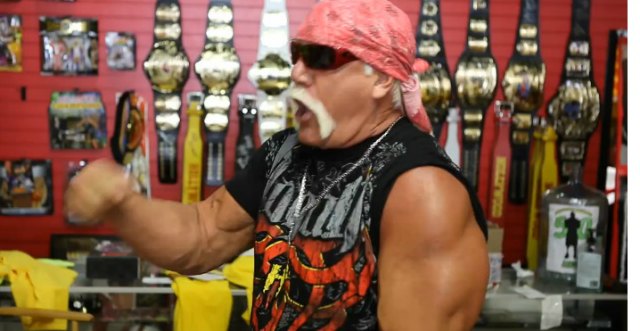 Say this for Hulk Hogan. The man can still cut an awesome wrestling promo. As you can see here when he proclaims he's on the Patriots bandwagon (I think that's what he's getting at, at least).
You can watch it here and draw your own conclusions.
Hogan gives a special shout-out to Tom Brady and Matthew Mulligan (?), as well as making mention of the breakup of the engagement between his daughter and Cowboys center Phil Costa, and he makes mention of livers that quiver.
Either way, it's good to see Hogan back in his element, brother.
Follow Josh Katzowitz on Google+
Show Comments
Hide Comments
To slim down, it's salads and nature walks for the Ryan brothers in Buffalo

The Cowboys rookie didn't shy away from contact in his NFL debut vs. the Seahawks

Dak Prescott impresses -- again -- and Ryan Tannehill appears to be improved, at least in...
The Cowboys should be pleased with the early returns from their rookie running back

Romo got sacked by the Seahawks, but eventually left the field on his own

The former Texans running back looks completely healthy