Jared Lorenzen weighs 320 pounds, still playing QB
Jared Lorenzen is large, in charge and playing quarterback in the CIFL.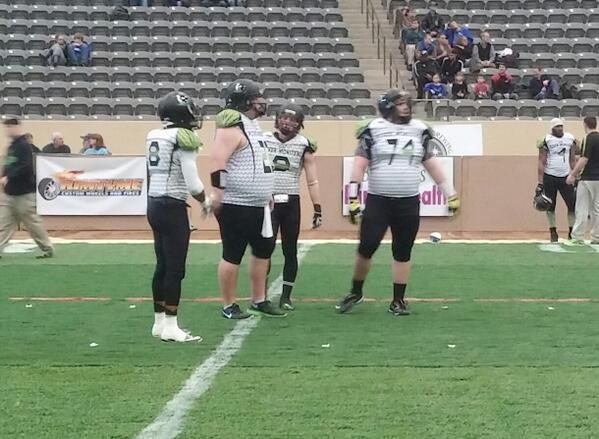 Perhaps you remember Jared Lorezen? The big lefty quarterback dominated at Kentucky and made his way into the NFL where he won a Super Bowl as Eli Manning's backup with the Giants. So what's he doing now?
Oh not much, just weighing 320 pounds (second from left in above photo), playing for the Northern Kentucky River Monsters of the Continental Indoor Football League and trending on Twitter because of some amazing clips that emerged on the Internet:
GOOD GOD, MAN. He is large and in charge. I could watch that all day. But wait! There's more!
It's just ... so beautiful.
Credit to Jim Rome for the best line of the night ...
Can't stop watching these Jared Lorenzen clips. The XFL had He Hate Me. The CIFL has He Ate Me.

— Jim Rome (@jimrome) February 4, 2014
... and perhaps enough to put Lorenzen over the edge when it comes to trending on Twitter.
Show Comments
Hide Comments
The legendary coach says he went through the same thing when Phil Simms went down

Plenty of big names are on the bubble entering the final week of the preseason

Antonio Brown gets more money for 2016 as he eyes monster payday after the season
The 49ers QB has been heavily criticized but some military members have his back

CBS Sports NFL studio analyst Boomer Esiason has some thoughts on Colin Kaepernick

Excepting a big Buffalo season, a once-proud dynastic football family is about to fade awa...