Jim Irsay trial postponed, moved from August to October
Colts owner Jim Irsay is scheduled to go on trial on Oct. 30 after his original Aug. 28 trial date was pushed back this week.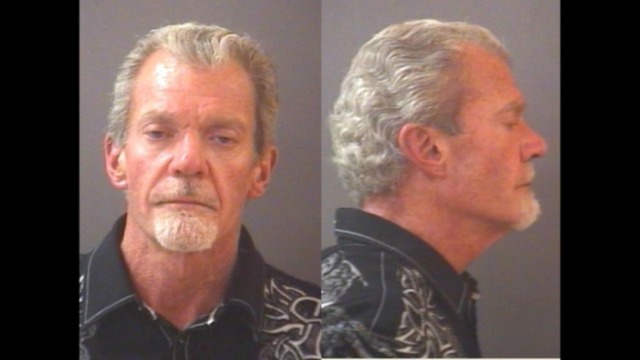 Jim Irsay was originally scheduled to face trial on Aug. 28, but thanks to a continuance, that date has now been pushed back two months. The new trial date for the Colts owner is scheduled for Oct. 30, according to the Associated Press.
Irsay is facing two misdemeanor counts of impaired driving stemming from his arrest on March 16. Officially, Irsay has been charged with operating a vehicle while intoxicated and operating a vehicle with a controlled substance in the body.
The Colts owner is alleged to have had "oxycodone and/or hydrocodone" in his system when he was arrested. If Irsay loses his trial, he could face a maximum of 60 days in prison for each charge and he's also subject to a possible $500 fine.
Although Irsay hasn't faced trial yet, he has already been hit with one punishment: His license has been suspended for a year. Irsay refused a blood test on the night of his arrest and Indiana law requires a one-year suspension of a driver's license for anyone who refuses to take a blood test.
Irsay will also likely be facing a punishment from the NFL. ESPN.com reported over the summer that commissioner Roger Goodell would likely suspend Irsay anywhere between six and eight games.
Show Comments
Hide Comments
Brett Hundley was apparently on the block during Day 2 of the draft

The Bills fired their GM Sunday morning, then cleaned house

Get ready to start hearing a lot about Sam Darnold and Josh Rosen
College players who didn't get drafted are now free to sign with any team in the NFL

Benjamin has had weight issues going back to college

As one exec put it, 'We don't know what the hell they were doing'