Joe Flacco's new deal will change the going rate for quarterbacks
As Joe Flacco and the Ravens begin contract negotiations, the whole league is taking notice. What comes of this deal will affect all quarterbacks moving forward, including names like Romo, Cutler and Brady, Pat Kirwan says.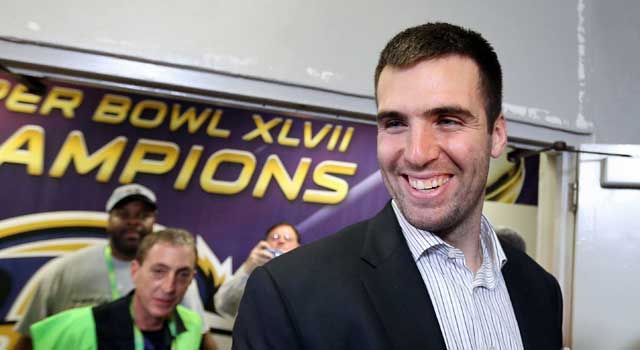 Joe Flacco will set the bar for many quarterbacks to come. (US Presswire)
There was a time when a big contract signed by a free agent had a ripple effect around the league. I remember when Reggie White signed with the Packers in the first big free-agent deal. I was at the Jets at the time and led our campaign to attract Reggie with a four-year $16 million deal. He went to Green Bay for close to the same money.

The White deal had a ripple effect felt around the league.

High-priced free agents like White changed the structure of contracts, with more guaranteed money than ever before. It was only the beginning of league-changing deals.
NFL offseason moves
Column
Show Comments
Hide Comments
Four defensive backs are picked in the final five spots of the first round in Rob Rang's final...

The last version of Will Brinson's 2017 NFL Mock Draft sees the Chiefs land their new franchise...

Character has become such a concern for draft prospects that scouts spend a majority of their...
Also, expect Haason Reddick to go higher than expected and Reuben Foster to be taken on Th...

Plus the Cowboys and Steelers find new cornerbacks late in the first round in Dane Brugler's...

The league appears fully prepared if the Browns decide to pull off a few unexpected trades