Joe Gibbs: Redskins name is prideful, has always been positive for me
Former Washington Redskins coach Joe Gibbs publicly supported the team's name when asked about the subject on Saturday.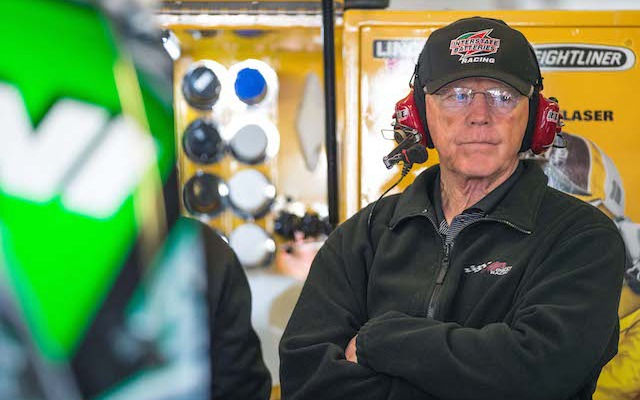 If Washington Redskins owner Daniel Snyder is looking for some public relations help, he might just want to ask former coach Joe Gibbs. Although there's a vocal contingent of people who want the name changed, Gibbs doesn't seem to want that.
The former Washington coach said it's a 'prideful' name that evokes 'courage.'
The Hall of Famer -- who coached the Redskins for 16 seasons and has been following the team for over 60 years -- said he never heard anyone complain about the name while he was there. 
"I grew up in North Carolina. The only team we could get on TV in the late '40s was the Redskins," Gibbs said, via FoxSports.com. "I pulled for them my whole life. For the whole time I was there... never once did I hear anybody ever say anything negative about the name 'Redskins.'"
Gibbs was asked about the name at Kentucky Speedway after making an announcement for his Joe Gibbs Racing team before the Quaker State 400 on Saturday. The former Redskins coach said the name has been nothing but positive for him. 
"It was always prideful. It was courage involved," Gibbs said of Washington's team name. "We have a song, 'Hail To The Redskins.' And so everything -- everything -- about that name has been positive for me in my past." 
Gibbs coached the Redskins from 1981-92 and won three Super Bowls with the team. The 73-year-old later returned for a second stint as Washington's coach in 2004. The second time around, Gibbs went 30-34 in four seasons with the team. Overall, Gibbs compiled a 154-94 record in 16 years with the Redskins. 
In 1996, Gibbs was inducted into the Pro Football Hall of Fame. 
Show Comments
Hide Comments
The Notre Dame coach clarifies his earlier comments about his former quarterback

The Cowboys owner says he's better now than ever

Sometimes it's hard to figure out what the Bills are doing
Peterson would join a formidable backfield that includes Mark Ingram and, of course, Drew...

John Schneider has a simple rule: He doesn't like lying to people

Kizer, the former Notre Dame standout, is one of the top QBs in the draft class