Just Because: Joe Montana loved him some Hershey's bars in the '80s
Joe Montana is a big proponent of chocolate apparently.
• 1 min read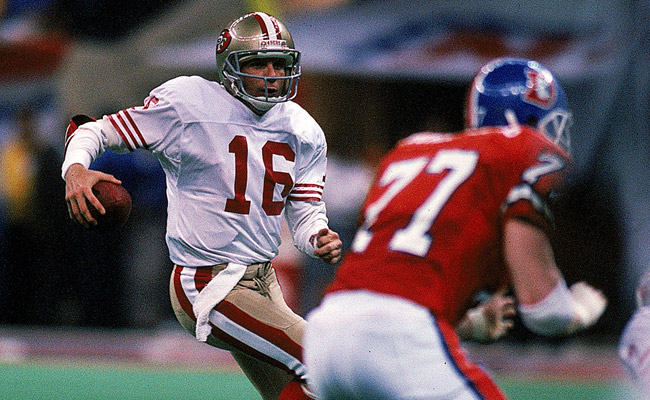 As they prepared Wednesday afternoon to handle all the news that would flow from the NFL schedule release party, some of the CBSSports.com editors engaged in a candy draft. Somebody picked jelly beans at No. 5 overall (seriously, somebody actually did that), while, somehow, Reese's Pieces lasted until No. 7.
Either way, I thought this Hershey's bar commercial from 1986, featuring Joe Montana, was appropriate to show you the day after.
If you like the 1980s (the music! the colors! the cheesy special effects! the graphics!), you'll think this video is rad. As totally tubular as Christian Slater.
(Look for Montana at the 24-second mark)
The only disappointing thing about the video: no Max Headroom.
Show Comments
Hide Comments
This much is certain: The Browns desperately need a quarterback

The man who signed Romo is happy to see him move on from playing the game

Roger Goodell typically announces all the first-round picks, but he'll make an exception this...
NFL teams find out their schedule on the same day you do

There probably weren't too many complaints in Kansas City after the schedule was released

Glen Coffee is hoping to make an improbable NFL comeback