KC fan willing to trade wedding ring for Chiefs-Broncos tickets
One lady in Kansas City is willing to trade her $3,100 wedding ring for two tickets to the Broncos-Chiefs game in Kansas City on Dec. 1.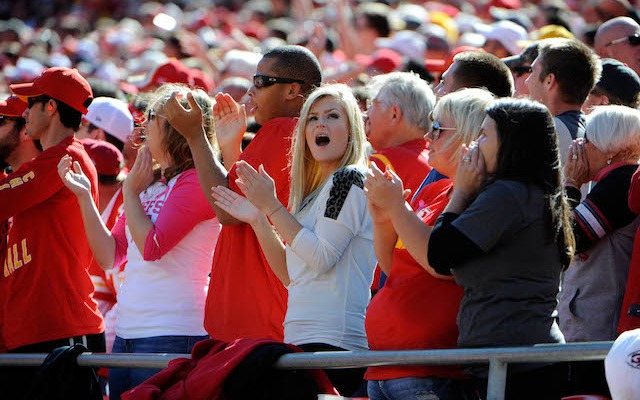 If you don't like your ex-husband, then selling the wedding ring you wore while you were married to him so you can take your new husband to a football game is a brilliant idea, right? I've never been married, so I don't know anything about marriage, but it sounds like great idea to me and that's exactly what one lady in Kansas City is doing this week.  
A female Chiefs fan has put her wedding ring on Craigslist and all she wants in return is two tickets to the Chiefs-Broncos game being played in Kansas City on Dec. 1. She's not trading her 14K white gold ring for nosebleed seats either, she wants lower bowl or club level seats, according to the Kansas City Star. 
Here's exactly what she wrote in her Craigslist ad: 
I have a diamond ring/wedding band set (appraised at $3,100) that I want to trade for KC Chiefs tickets. Looking for tickets to the 12/1 Broncos game. Email me with offers.
The woman is hoping to get tickets to the game for her husband's 40th birthday. Speaking of husbands, the ring she's selling is from a marriage to another man, so the ring "holds no value to me and is a lot easier to part with over tickets than handing that much cash over for the tickets," the woman told the Denver Post.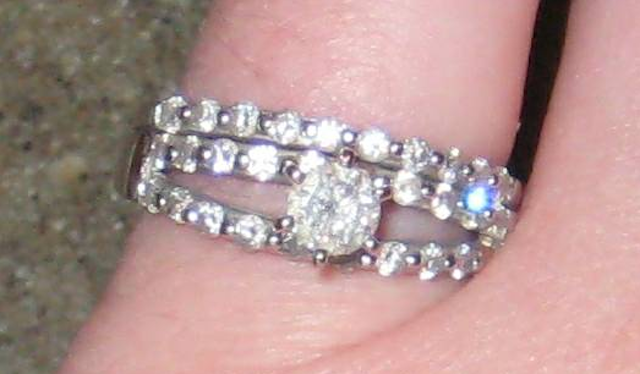 If my college economics professor reads this story, he'll probably throw up in his mouth. Right now on Ticketcity.com, you can get two third row tickets in the lower level for a total of $690. So when it comes down to it, she's basically trading her $3,100 ring for $700. She must really dislike her ex-husband. 
(Wink of the CBS Eye to USA Today's For the Win)
Show Comments
Hide Comments
Four defensive backs are picked in the final five spots of the first round in Rob Rang's final...

The last version of Will Brinson's 2017 NFL Mock Draft sees the Chiefs land their new franchise...

Character has become such a concern for draft prospects that scouts spend a majority of their...
Also, expect Haason Reddick to go higher than expected and Reuben Foster to be taken on Th...

Plus the Cowboys and Steelers find new cornerbacks late in the first round in Dane Brugler's...

The league appears fully prepared if the Browns decide to pull off a few unexpected trades