Lions ownership passes to Martha Ford
With Lions owner William Clay Ford's death, the team Monday announced its new ownership plan.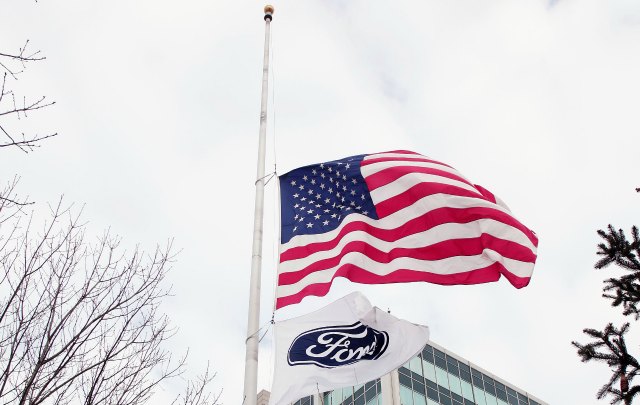 With the death this weekend of Lions owner William Clay Ford, the team on Monday addressed the succession of ownership now that the man who's run the team for the past 50 years is gone.
According to a statement released by the organization, "Pursuant to long-established succession plans, Mr. Ford's controlling interest in the Lions passes to [his widow] Mrs. Martha Ford. She and her four children will continue to be involved in the ownership of the franchise, as they have during Mr. Ford's tenure."
Ford's son, William Clay Ford Jr., will remain as the team's vice chairman. As the Detroit Free Press notes, he's held that role since 1995.
Regarding Martha Ford, mlive.com writes, "She is not expected to be heavily involved in the family's daily football operation, though her inheritance of the Lions ensures the team stays in the family."
Show Comments
Hide Comments
The Cowboys appear to be happy with Kellen Moore behind Tony Romo

Scot McCloughan seems to enjoy punching stuff

Eifert suffered an ankle injury during the game
Aside from the all the diapers he's now changing

Martellus Bennett remains as interesting as ever

Reeves-Maybin makes up for his lack of size with terrific instincts and agility