LOOK: A fond happy birthday to the late Gene Upshaw
Hall of Famer Gene Upshaw was born on this date in 1945.
• 1 min read
More NFL: Photos |  Videos & GIFs |  Training Camp updates | Manziel
For fans of a certain generation, Gene Upshaw is the most famous NFLPA executive director in history (aside from current union director DeMaurice Smith, could you actually name another?).
But Upshaw, who was born 69 years ago Friday, was much more than that. He was a seven-time Pro Bowl offensive guard for the Raiders who was inducted into the Hall of Fame in 1987 before he made NFL players either love him or hate him during his reign at the top of the NFLPA.
He was also somebody I would not have wanted blocking me in any capacity, as you can see in this photo.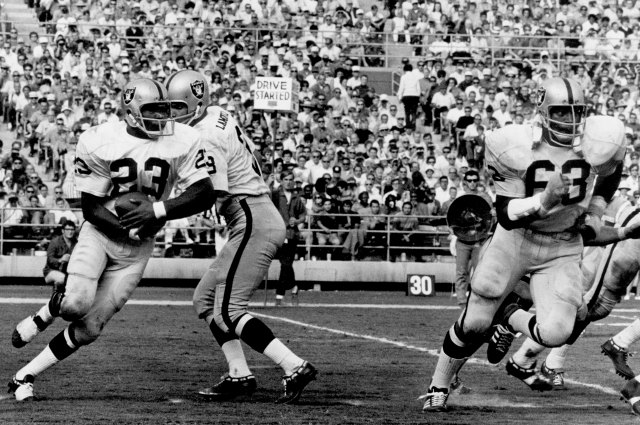 In short, Upshaw was a bada ... wait, what are things on his arms in the Getty Images photo below?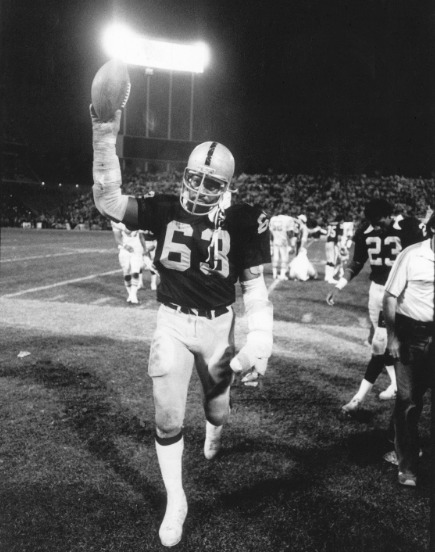 He looks like a damn Transformer in that shot. Which considering he went from becoming a Hall of Fame player to one of the most powerful men in the sport once he retired, he kinda was.
Either way, a fond Happy Birthday to a man who died in 2008 but whose impact continues to loom large over the sport.
Show Comments
Hide Comments
Turns out that you aren't required to play in a bowl game to get drafted

The Patriots don't appear interested in giving up Jimmy G

Could Green Bay trade to a QB-needy team or possibly take DeShone Kizer with the No. 33 pi...
The commissioner is concerned about how the league approaches medical marijuana

The Clemson quarterback started crying when he read a note from his mom

Both teams blasted the reports of a potential Kirk Cousins deal during Round 1 of the draf...