LOOK: Funky concept helmet designs for all 32 NFL teams
It's always fun to imagine what a redesigned uniform set would look like to pair with these new designs.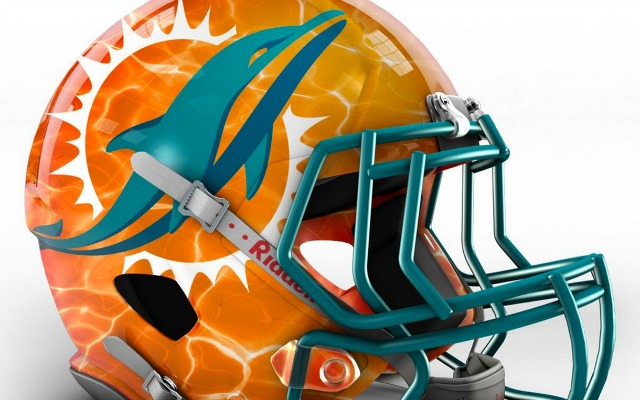 The 2015 NFL combine gets underway Wednesday, but while you're waiting for the much-anticipated offensive line weigh-ins to begin, take a look at these here concept helmet designs for each of the NFL's 32 teams.
It seems as though the "concept" here from Deeyung Entertainment is to take Tampa Bay's new HUGE LOGO helmet design and spread it around the entire league. Some teams get pretty big makeovers (check out the lime green Seahawks' helmet, Denver's return to the old-school logo and the Giants' American flag-style design) while others look a whole lot like the teams' current helmets (San Francisco, Jacksonville).
I don't imagine any of these designs will be going into production any time soon -- they're not Nike designs, after all -- but they sure are fun to look at. (If the slider above isn't working for you, check out a scroll-down list right here.)
Show Comments
Hide Comments
'I want to score a lot of touchdowns. I want to see a lot of celebrations,' Harbaugh said

The 2015 first-round pick has 33 career receptions

Sherman reportedly thought about playing for the Cowboys or Patriots
One of the league's best wideouts had just four catches for 28 yards against Green Bay

The Browns selected Kizer in the second round of the 2017 NFL Draft

Talk about a great Christmas present