LOOK: Jay Gruden does the John Wall at Wizards game
Jay Gruden did the John Wall at the Wizards game. It was fun.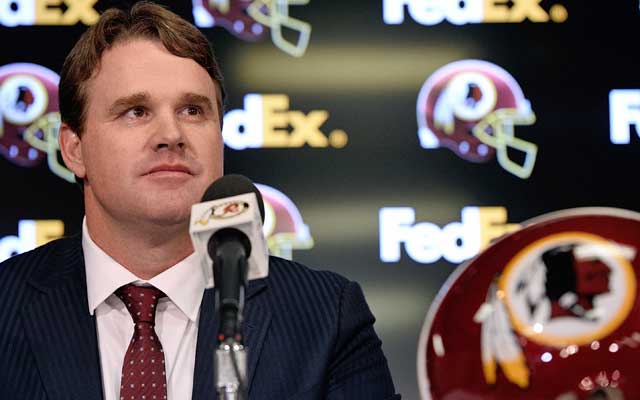 Super Bowl coverage: XLVIII odds | Expert picks | Super Bowl news
New Redskins head coach Jay Gruden isn't shy about expressing his love of Washington, D.C. Well, I assume this is true because he was even willing to attend a Wizards game once he got to Washington.
And while he was there, Gruden, sitting with what has to be his kid (and who should also double as his "cool advisor") also busted out a little respect for Wiz star John Wall. 
Honeymoons are fun, aren't they?
H/T D.C. Sports Bog, who has the full deets of Gruden's game.
Show Comments
Hide Comments
Lamps Plus and Charmin' are to the rescue for some smart endorsement money

Here's everything you need to know about the 2017 NFL Draft

Will Garoppolo be Tom Brady's backup in 2017 or will he be dealt Thursday?
Ben Roethlisberger, Alex Smith and Carson Palmer get youngsters to mentor in Prisco's final...

Plus Jonathan Allen falls further than expected and the Saints double dip in the secondary

Lynch's mother made the revelation during a radio appearance