LOOK: NFL gives James Harrison a surprise after he hints at 2016 return
It's not easy being an old guy in the NFL.
Less than 24 hours after Steelers linebacker James Harrison announced that he'd likely be returning for a 14th season, the NFL had a special surprise waiting for him: a random drug test!
Apparently, the league loves to test older guys. Colts backup quarterback Matt Hasselbeck, who turns 41 in September, was hit with four random tests in 2015.
Random drug testing today.. obviously.

— Matthew Hasselbeck (@Hasselbeck) January 12, 2015
Random drug testing for this guy today. https://t.co/qcXjfCrjem pic.twitter.com/4qLBtmqHSP

— Matthew Hasselbeck (@Hasselbeck) June 11, 2015
Good morning random drug testing. https://t.co/KLqNLJI4eH pic.twitter.com/g9KgTeGyt9

— Matthew Hasselbeck (@Hasselbeck) August 24, 2015
Random drug testing.

— Matthew Hasselbeck (@Hasselbeck) December 2, 2015
Hasselbeck's 43-year-old teammate, Adam Vinatieri, was hit with a random test in January 2015 after hitting a 53-yard field goal in a wild-card win over the Bengals.
As for Harrison, who turns 38 in May, his test notice came on Wednesday morning, and because the Steelers linebacker loves to use social media, he decided to give us all a play-by-play of what exactly happens.
"Beaker I gotta pee in," Harrison said in the video.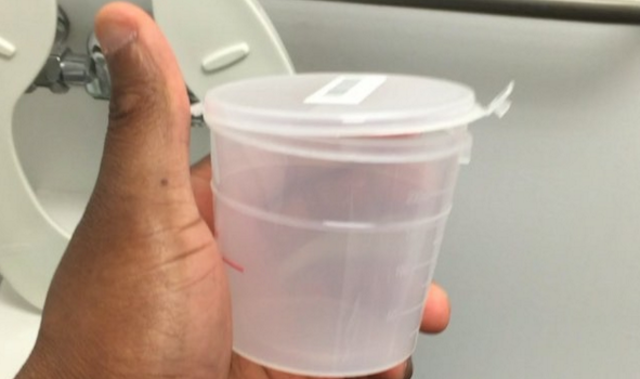 "Random PED (performance-enhancing drug). I'll stand here," Harrison says, as he stands in front of a toilet. "I'll stand here like this."
Harrison then lets us know that there's another person in the bathroom with him. "He'll stand there, making sure [the urine's] mine," Harrison says, referring to the guy who collects the samples.
You can see the entire video below.
Even though Harrison had to take the test, that doesn't necessarily means he'll be back in 2016. The Steelers linebacker tweeted out on Wednesday that he's still undecided about next season, even though his agent hinted that he would likely return.
Hold up. It's 1 thing to want to come back but it's another to get the body back to where it needs to be. We'll see. https://t.co/34YPjZU5Sh

— James Harrison (@jharrison9292) February 16, 2016
If Harrison does return, he better get ready to take lots of 'random' drug tests.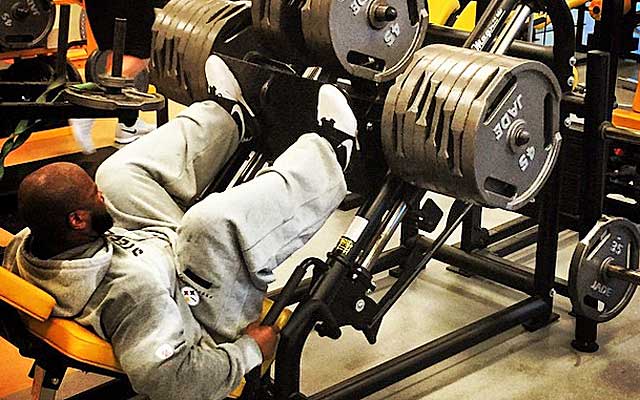 Show Comments
Hide Comments
According to Sean McDermott, Taylor, Peterman and Cardale Jones will compete for the starting...

When factoring in value and quality of player, several teams stand out as true winners of the...

Injuries have limited Smith to just 14 games in two NFL seasons
Spencer Hall grades every sixth-round pick of the 2017 NFL Draft

Spencer Hall grades every fifth-round pick of the 2017 NFL Draft

Here's a recap of all the action from Philly from our LIVE blog.