LOOK: Richard Sherman and DeSean Jackson as little league teammates
Richard Sherman and DeSean Jackson have never been NFL teammates, but they apparently were teammates in Little League once.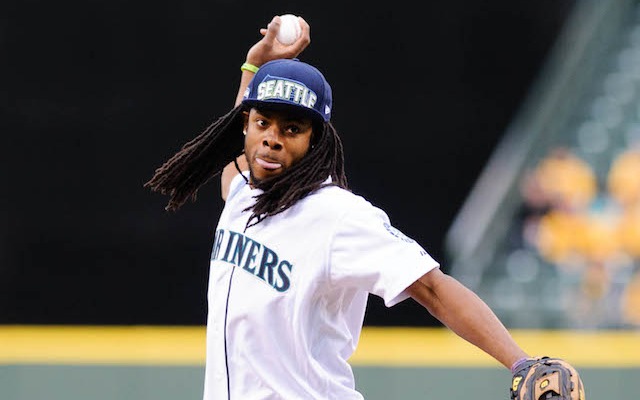 I don't know how good the Holly Park Major Marlins were at Little League baseball, but they definitely had some serious football talent on the team.
Seahawks cornerback Richard Sherman tweeted out the picture below on Saturday. It's a picture of Sherman's little league team -- and DeSean Jackson just happens to be one of his teammates. Both Jackson and Sherman are from the Los Angeles-area. 
@DeseanJackson10 and me have been boys since we were kids... No one should be judged by the actions of others! #fam pic.twitter.com/Q7yuxMcz6a

— Richard Sherman (@RSherman_25) March 29, 2014
Sherman doesn't mention when the picture was taken, but based on the plaque, the photo appears to be from 1999. That would put Sherman at about 11-years-old and Jackson at 12. Jackson -- who was born on Dec. 1, 1986 -- is 15 months older than Sherman who will celebrate his 26th birthday on Sunday (March 30). 
Show Comments
Hide Comments
The league appears fully prepared if the Browns decide to pull off a few unexpected trades

Jahri Evans is headed to Green Bay after spending 11 seasons in New Orleans

This is the biggest bird statue you'll ever see
Here's everything you need to know about the 2017 NFL Draft

Marshawn Lynch might not ever take off his Raiders' helmet

Where does your team need the most help? Check out this team-by-team breakdown to find out