LOOK: Young Jets fan, Bud Light hilariously collide in Play 60 spot
It looked like a young Jets fan was holding a Bud Light during a Play 60 ad on Monday night.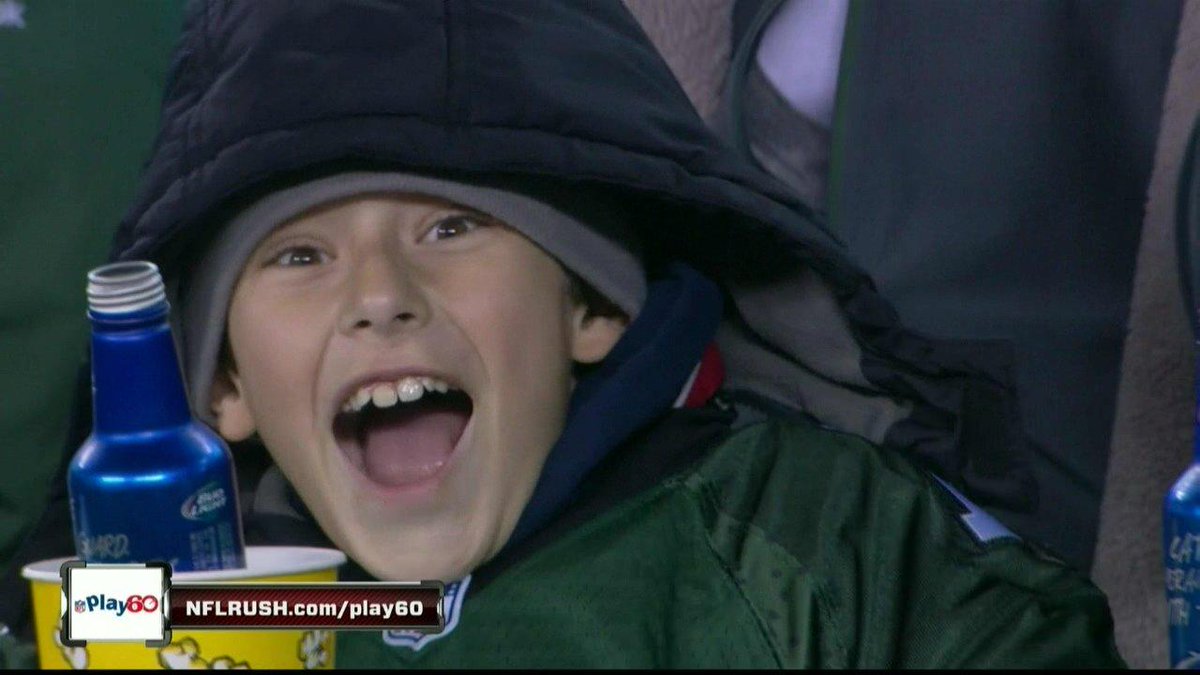 The Jets game on Monday was a typical Jets prime time game over the last few years, featuring sloppy mistakes and a lack of tangible modern-day offense. It's enough to drive a man to drink.
Or a minor. As ESPN rolled a Play 60 spot calling for young children to exercise 60 minutes a day, they managed to catch a young Jets fan who appeared to be holding a Bud Light.
Perfection.
Show Comments
Hide Comments
Don't blame Norman -- he's 10 inches shorter than the Knicks' Kyle O'Quinn

The Cowboys owner offers an interesting take on what's bringing future fans to the game

The Seahawks cornerback told a student last year that he'd pay for a scholarship if she raised...
Romo is set to call games for CBS Sports this fall, but the Cowboys are keeping the door o...

Can Roberto Aguayo, the Bucs' maligned second-round pick, beat out Nick Folk?

John Mara says Colin Kaepernick's protest led to a ton of letters from emotional fans