Miami's Don Jones tweets 'horrible' after Michael Sam kisses boyfriend
Dolphins defensive back Don Jones was seemed slightly shocked that ESPN showed Michael Sam kissing his boyfriend on live television after Sam was drafted by the Rams on Saturday.
Draft coverage: Picks and grades | Prospect Rankings | Sam goes No. 249 | News
The Miami Dolphins might want to consider banning their players from Twitter for next year's NFL Draft. 
On Thursday, after Miami selected offensive lineman Jawuan James with its first round pick, center Mike Pouncey took to Twitter to make a joke. 
"Great pick! I can't wait for our gifts he's getting us lol."
That's probably not the type of tweet you want to send out after your team went through a four month investigation for hazing and bullying. Pouncey seemed to realize that and eventually deleted the tweet and his Twitter account.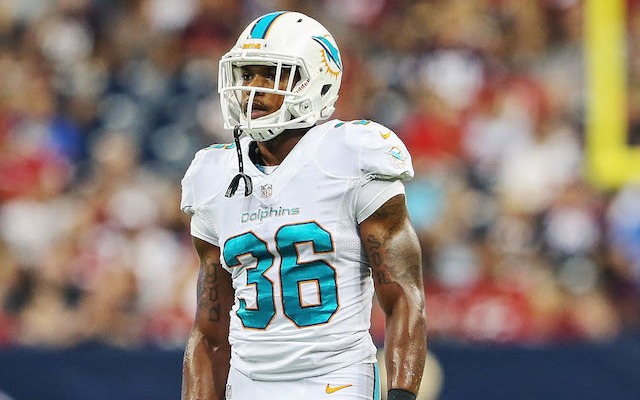 Pouncey might've been overshadowed by defensive back Don Jones on Saturday though. After the Rams selected Michael Sam with the 249th overall pick, the openly gay Sam was caught on camera kissing his boyfriend in celebration.
Jones then tweeted 'OMG' and 'Horrible.' According to the Miami Herald, Jones sent out those tweets after the kiss happened, not because Sam was drafted.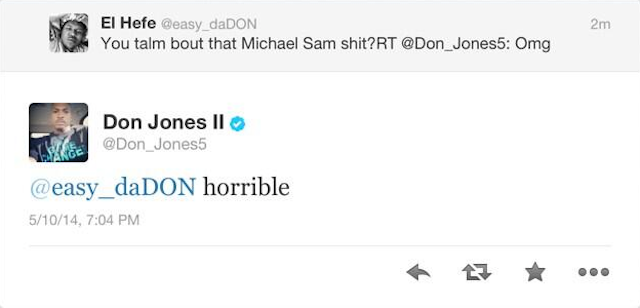 As you can imagine, Dolphins general manager Dennis Hickey was not thrilled with Jones' tweets.  
"I was made aware of it and I was disappointed in those comments," Hickey said on Saturday night, via ESPN.com. "That's not what we stand for as an organization. The draft weekend is a culmination for so many players, their lifetime achievement of their dream to achieve a goal for Michael Sam and all the other players."
Hickey also mentioned that he plans to "sit down with Don Jones and address [the comments] and handle it appropriately."
Jones has since deleted the tweets. You can see the moment that made Jones send out his tweets at about the 1:20 mark below. 
This is the second off-field incident that has landed Tretola in the news this offseason

The Clemson coach believes his former quarterback has that 'it' factor

The Cardinals quarterback thinks he has more velocity than in years past
The Cowboys owner and GM insists that there isn't a lack of leadership in his team's locker...

The star cornerback says that he and Wilson have a 'professional' relationship

The Giants wide receiver went out of his way to visit young Jayro Ponce