Michael Vick starting hair product business with Bow Wow
Michael Vick is going into business with Bow Wow.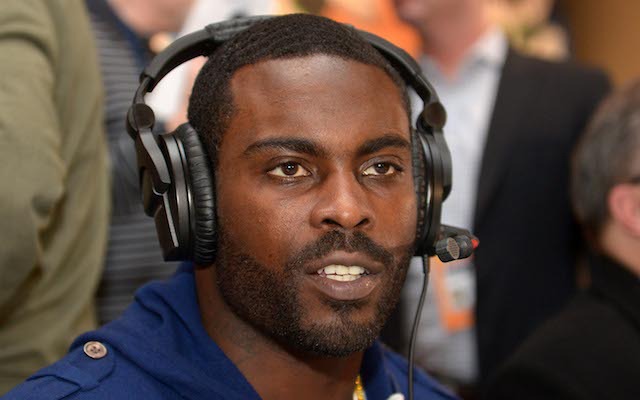 Michael Vick is 33-years-old and his NFL career will probably be coming to an end soon, which means it's time to start thinking about another career. And it appears that next career involves starting a hair product business with rapper Bow Wow. 
Vick took to Twitter on Monday to introduce his new company: Wave Masterz. 
Follow the next BIG thing, my business venture: @WaveMasterz #TeamVick

— Mike Vick (@MikeVick) February 17, 2014
Not much is known about Wave Masterz yet, other than the fact that Vick is partnering with Bow Wow and the company will sell hair products like do-rags, brushes, skull caps and pomade. 
Based on Wave Masterz Facebook page, we also know that it's based in Atlanta and is the best thing since Air Jordan's. The company has a logo, which you can see here. However, it's not clear when they're going to start selling products.
When they do start selling products though, you'll know what the brushes look like because Vick tweeted out a picture of them. The brushes may or may not come in alternate colors.
The new #WaveMasterz product. #MasterzoftheGame @WaveMasterz pic.twitter.com/NaXNRV3n58

— Mike Vick (@MikeVick) August 13, 2013
Vick is going to have a busy offseason, besides running Wave Masterz, he also has to find a team to play for. 
Show Comments
Hide Comments
Whaley was on borrowed time, and now Sean McDermott gets his best shot at building a winne...

The Cowboys owner maintains that Gregory has the organization's full support

No teams did bad enough to earn an 'F,' and give credit where it's due to the 49ers(!) and...
The expectation is that Whaley will be replaced with the Panthers' Brandon Beane

Plus Seahawks eschew needs on the line and Rams seek help for Goff as we hand out NFC West...

Plus Saints and Falcons load up on defense as NFC South gets a massive boost in talent