NFL execs: Sam's stock unchanged, player reaction in question
NFL personnel men say Michael Sam coming out as gay won't change his draft status. Meanwhile, players polled last summer say his acceptance mostly depends on ability.
More: Sam says he's gay | Fowler: Mizzou's silence tells tale | Dodd: Future is here
Last summer, during a break from training camp, I had a conversation with a handful of NFL players on one team.
I asked a simple question: Would it matter if one of your teammates was gay?
They didn't have to answer the question on the record, but the answers ranged from a simple yes, to it wouldn't matter if the player could play and did the right things in terms of working hard.
Now we will find out the real reaction.
Missouri defensive end Michael Sam announced Sunday that he is gay, months before he enters the NFL as a draft­-eligible player. If he plays in the league, and he's likely a second­ or third­-day selection, he would become the first openly gay player in the league.
I applaud Sam. But what he's facing won't be easy.
In talking to those players last summer, the idea I got from them was that playing ability would help make it a lot easier for a gay player to be accepted. In other words, a star would be welcomed much easier than a backup. If Sam can get 15 sacks, nobody will care because he would be essential. If he's a special teams player, it might be harder, based on what the players told me.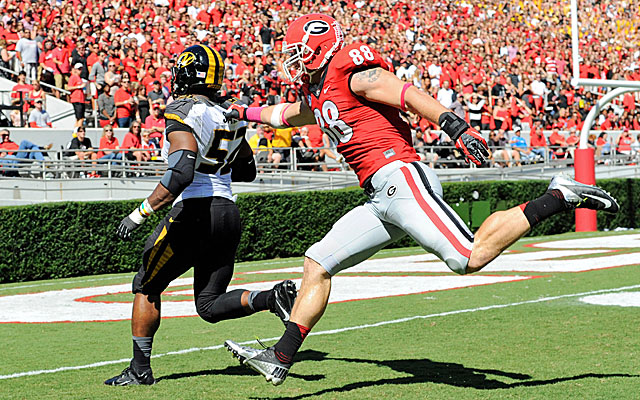 But what about a rookie? That could be really tough because rookies get tested both on and off the field all the time -- so it may even be tougher for a gay rookie.
Several NFL personnel men asked Sunday said his disclosure would not affect how clubs view the SEC Defensive Player of the Year. All said the locker room would be the key to acceptance. A bad locker room could lead to problems, they agreed. As far as whether the news would affect Sam's draft status the answer was no.
"If he can play, he can play," one personnel director said.
Sam is a solid player, voted the top defensive player in college football's best conference, but likely will be a third­- to seventh-round pick. This news is not something the personnel men said would impact his slotting. But might a team -- if two players are equal, and one is Sam -- shy away from him to avoid the distractions?
Those distractions will be difficult to avoid. A locker room, as we found out in the Miami Dolphins' mess, can be a cruel, nasty place. The rules of a normal work environment go out the window to some extent. Things said in there would never be tolerated in a normal workplace setting. That's the truth, as wrong as it may be.
So Sam has to be prepared for whatever comes his way, and judging by his proactive way of handling the news, he's taken a big step to do so.
This is a young man who should be applauded. Now let's see if he's accepted.
Show Comments
Hide Comments
Brett Hundley was apparently on the block during Day 2 of the draft

The Bills fired their GM Sunday morning, then cleaned house

Get ready to start hearing a lot about Sam Darnold and Josh Rosen
College players who didn't get drafted are now free to sign with any team in the NFL

Benjamin has had weight issues going back to college

As one exec put it, 'We don't know what the hell they were doing'