NFL Playoff Schedule: Chiefs-Colts will kick off Wild Card Weekend
Wild Card Weekend will kickoff in Indianapolis on Saturday when the Colts host the Chiefs at 4:35 p.m. ET.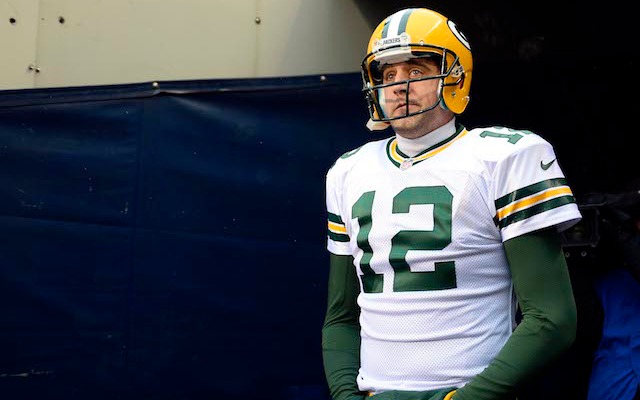 The NFL has announced the dates and times for this weekend's wild-card games. The NFL postseason will kick off in Indianapolis on Saturday with the AFC South champion Colts hosting the fifth-seeded Kansas City Chiefs. 
Peyton Manning and the Broncos will be the last playoff team in action this postseason. After taking Wild Card Weekend off, the Broncos will open postseason play in Denver at 4:40 p.m. ET on Sunday, Jan. 12, in a game that will be televised on CBS. 
Here's the complete wild-card schedule:
Saturday, Jan. 4
No. 5 Kansas City at No. 4 Indianapolis, 4:35 p.m. ET (NBC)
Regular-season result: Colts 23, Chiefs 7 at Kansas City in Week 16.
No. 6 New Orleans at No. 3 Philadelphia, 8 p.m. ET (NBC)
Regular-season result: N/A
Sunday, Jan. 5
No. 6 San Diego at No. 3 Cincinnati, 1:05 p.m. ET (CBS)
Regular-season result: Bengals 17, Chargers 10 at San Diego in Week 13.
No. 5 San Francisco at No. 4 Green Bay, 4:30 p.m. ET (Fox)
Regular-season result: 49ers 34, Packers 28 at San Francisco in Week 1.
Divisional round schedule
Saturday, Jan. 11
Green Bay/San Francisco/New Orleans at No. 1 Seattle, 4:35 p.m. ET (Fox)
Kansas City/Indianapolis/Cincinnati at No. 2 New England, 8:15 p.m. ET (CBS)
Sunday, Jan. 12
Philadelphia/Green Bay/San Francisco at No. 2 Carolina, 1:05 p.m. ET (Fox)
San Diego/Indianapolis/Kansas City at No. 1 Denver, 4:40 p.m. ET (CBS)
Show Comments
Hide Comments
Our Latest Stories
According to one report, multiple teams are interested

Foster, 30, stepped away from the NFL abruptly Monday in the middle of his eighth season

The first-round pick says he refuses to be disrespected
With DeShone Kizer likely to stay in school, pass rushers rule the top of the draft

Foster, one of the best backs of his generation, says his body can no longer take the puni...

Henry reported concussion symptoms after a big win Sunday in Atlanta