NFL Playoffs: 6-seeds are 5-2 against No. 1 seeds since 2005
Being a top seed in the NFL playoffs isn't always a good thing, especially when your a top seed that gets stuck facing a No. 6 seed like the Seahawks and Broncos will this weekend.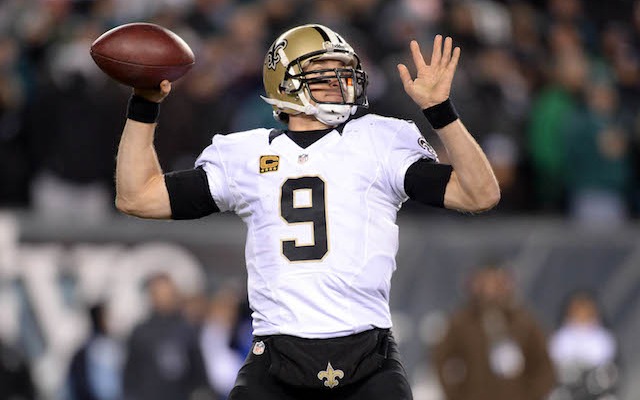 Getting a No. 1 seed in the NFL playoffs is usually a good thing, unless you end up playing a No. 6 seed, then it's a bad thing. At least it has been recently. Since the 2005 season, No. 6 seeds have gone 5-2 against No. 1 seeds in the playoffs, which could be bad news for the Seahawks and Broncos, who both play No. 6 seeds this weekend. 
Seattle hosts the sixth-seeded Saints on Saturday. The Broncos then host the sixth-seeded Chargers on Sunday.
Here's a list of the seven games that sixth-seeds have played against No. 1 seeds since the 2005 season:
2010 season -- 2011 playoffs
No. 6 New York Jets 28-21 over No. 1 New England
No. 6 Green Bay 48-21 over No. 1 Atlanta 
2009 season -- 2010 playoffs
No. 1 Indianapolis 20-3 over No. 6 Baltimore
2008 season -- 2009 playoffs
No. 6 Baltimore 13-10 over No. 1 Tennessee
No. 6 Philadelphia 23-11 over No. 1 New York Giants
2005 season -- 2006 playoffs
No. 1 Seattle 20-10 over No. 6 Washington
No. 6 Pittsburgh 21-18 over No. 1 Indianapolis
The good news for the Seahawks is that they have one of the two wins by No. 1 seeds. The good news for the Chargers and Saints is that two of the five No. 6 seeds who beat a top seed went on to win the Super Bowl.  
Show Comments
Hide Comments
Our Latest Stories
Bennett could wind up back with the Patriots -- unless the price gets too high

Taylor has a roster bonus due in March and his contract contains an injury guarantee

You can count out a Cutler trade, but there are a few teams who would be willing to sign h...
The Browns are in desperate need of a quarterback but won't take one with the first-overall...

Blount is about to hit free agency, but the running back would love to stay in New England

Cutler, who arrived in Chicago in 2009, has almost certainly played his last game for the...