NFL reinstates suspended Seahawks CB Brandon Browner
Seahawks cornerback Brandon Browner, who was suspended indefinitely by the NFL on Dec. 19, announced on Twitter that he's been reinstated.
The NFL has reinstated Seattle Seahawks cornerback Brandon Browner. Browner made the announcement on Twitter on Tuesday evening. The reinstatement comes at an ideal time for Browner, who is now set to become a free agent on March 11 and is free to sign with any team.
I received wonderful news today. The NFL has reinstated me, and I now have the opportunity to (cont) http://t.co/AG0Zbpxpgo

— Brandon Browner (@bbrowner27) March 5, 2014
Browner released a statement saying that he was 'grateful' for the news.
I received wonderful news today. The NFL has reinstated me, and I now have the opportunity to prove to the fans and my teammates how important this sport is to me. I realize now more than ever that being part of the NFL is not a right, but a privilege. I am grateful that Commissioner Goodell and my agent were able to resolve this issue in a positive, productive manner so I can continue my career, provide for my family, and help my team win a Super Bowl. Thank you to all who have gone out of their way to show their support. I will live up to your expectations of me.
The 29-year-old was originally hit with a one-year suspension on Nov. 25 for violating the league's substance abuse policy. The suspension didn't start right away though because Browner decided to appeal. In early December, the NFL offered to reduce Browner's suspension by three months, but Browner turned that offer down in hopes of getting the suspension completely tossed.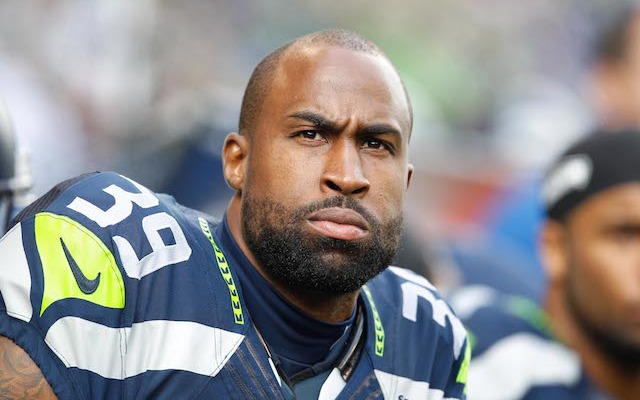 Instead, Browner's appeal was rejected and the NFL suspended him indefinitely in mid-December. Under terms of the suspension, Browner wasn't supposed to be able to apply for reinstatement for 12 months, meaning if he wouldn't have been reinstated on Tuesday, he may have been out until Dec. 18. 
Before the Super Bowl, Browner told CBS Sports NFL Insider Jason La Canfora that he was optimistic he could get back on the field.
"I don't think I should be suspended for no year," Browner said. "And I hope they can figure something out and I'm optimistic that I can get back. Like I said, it's just something that motivates me in life, period."
Browner's agent, Peter Schaffer, had threatened a lawsuit if the NFL didn't reinstate his client.
"If we have to go to a lawsuit, we'll go to a lawsuit," Schaffer told La Canfora in late January.
La Canfora reported on Tuesday that it was Schaffer's threat of a lawsuit that eventually led to Browner's reinstatement. 
Besides Browner, the reinstatement is also good news for any team in the market for a 29-year-old Pro Bowl corner.
Show Comments
Hide Comments
The sky isn't falling in Seattle -- and here's why

Don't blame Norman -- he's 10 inches shorter than the Knicks' Kyle O'Quinn

The Cowboys owner offers an interesting take on what's bringing future fans to the game
The Seahawks cornerback told a student last year that he'd pay for a scholarship if she raised...

Romo is set to call games for CBS Sports this fall, but the Cowboys are keeping the door o...

Can Roberto Aguayo, the Bucs' maligned second-round pick, beat out Nick Folk?