NFL Week 14 Picks: Seahawks over 49ers, Bears beat Cowboys
The Seahawks might never lose again. Also, the Bears need a win in Week 14, a win they're going to get on Monday night against the Cowboys.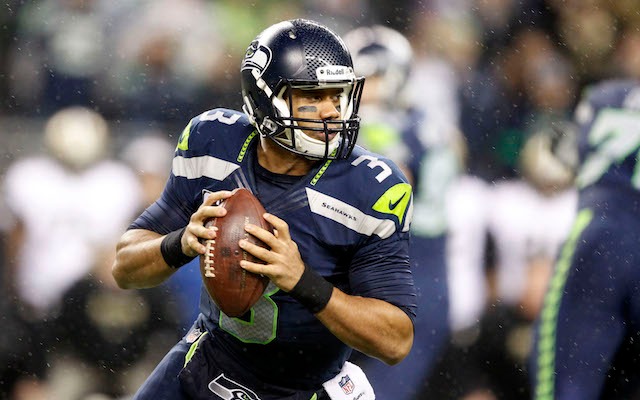 Before I get to my Week 14 picks, I need to talk about what I learned in Week 13 and here's what I learned in Week 13: I learned that the Minnesota Vikings are on some odd quest to tie all of their games for the rest of the year. I mean seriously, did you see the end of Chicago-Minnesota game on Sunday.
It was missed field goal, after missed field goal, followed by horrible coaching, followed by another missed field goal, followed by me falling asleep, followed by Vikings kicker Blair Walsh finally putting us out of our misery by hitting a field goal in overtime. I don't even want to talk this game anymore. 
I also learned in Week 13 that Mike Tomlin is my new favorite coach in the NFL who I'm pretty sure cheated last week. I'm not big on cheating -- unless I'm playing Candy Land with my 5-year old-niece -- but what Tomlin did to Baltimore Ravens kick returner Jacoby Jones definitely looked like cheating. Now maybe it's just me, but if I'm a Pittsburgh Steelers player, I might actually like Tomlin more after what happened knowing that he's willing to do whatever it takes for Pittsburgh to win. 
On the other hand, if I'm Jacoby Jones, I call Sweet Pea and see if there's another party bus available. 
Enough talking about Mike Tomlin though, that's all anyone's talked about since Thanksgiving and talking about Thanksgiving makes me hungry, so lets get to the picks.
If you want to make fun of me for all of the wrong picks I made last week or if you just want to tell me how nicely shaped my nose is, be sure to let me know in the comment section or on Twitter. Also, I'd like to say hi to everyone who's reading this on their phone. There, I pushed the mobile app, hopefully my bosses are happy. 
Anyway, lets get to the picks, and no, you don't have to have the mobile app to read them. Also, don't forget, you can check out the weekly picks from every CBSSports.com NFL expert here.
Week 14 NFL Picks
Detroit (7-5) at Philadelphia (7-5), 1 p.m. ET: I'm not good with numbers, but I do know that having the 32nd ranked pass defense in the NFL isn't a good thing and that's what the Philadelphia Eagles have. Matthew Stafford and Calvin Johnson and the Detroit Lions third ranked passing offense will probably eat cupcakes and high-five each other as they watch film of the Philadelphia secondary this week. And Nick Foles has to throw an interception sometime, right? Lions 23-20 over the Eagles. 
Indianapolis (8-4) at Cincinnati (8-4), 1 p.m. ET: If you don't count wins over teams quarterbacked by Ryan Fitzpatrick -- and I usually don't count those -- then the Indianapolis Colts haven't won a game since Nov. 3. Not to mention, the Colts offense has looked almost helpless since Reggie Wayne went down in Week 7. A helpless offense against the Cincinnati Bengals defense isn't a good combination for Indianapolis. Bengals 27-24 over the Colts.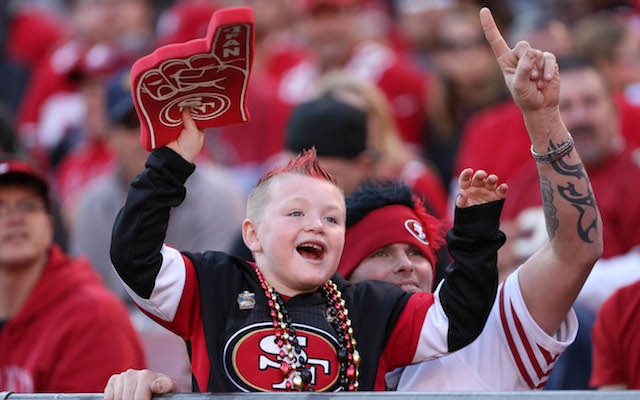 Seattle (11-1) at San Francisco (8-4), 4:25 p.m. ET: Besides Seattle, there are three teams in the NFC with eight or more wins: Carolina, San Francisco, and New Orleans. The Seattle Seahawks have played all three of those teams and the Seahawks have beaten all three of those teams. Badly. What I'm trying to say here is that I don't see any good reason to pick against Seattle ever again. Seahawks 20-17 over the San Francisco 49ers .
Carolina (9-3) at New Orleans (9-3), 8:30 p.m. ET: The New Orleans Saints have three losses this season and they all have one thing in common: they came on the road. The Saints haven't lost a home game with Sean Payton on the sideline since the regular season finale in 2010, that's 14 straight wins. On the other hand, if Cam Newton wears Batman cleats to the game, I might pick Carolina. Actually, I'm going with New Orleans no matter what. Saints 31-27 over the Carolina Panthers . 
Dallas (7-5) at Chicago (6-6), 8:30 p.m. ET: I was going to pick the Dallas Cowboys here, but then I looked at my calendar and realized it was December and I don't feel comfortable picking the Cowboys to win a big game in December. I still have a bad taste in my mouth from last season when Dallas lost to Washington in Week 17 with the NFC East title on the line. Also, the Chicago Bears have two of the top-nine receivers in the NFL and I'm not sure how the Cowboys 31st ranked pass defense is going to stop them. Bears 23-20 over the Cowboys. 
NFL Week 14 Picks: All the rest
Houston Texans 17-13 over Jacksonville Jaguars
Atlanta Falcons 20-17 over Green Bay Packers (If Aaron Rodgers miraculously heals from his fractured collarbone after celebrating his 30th birthday on Monday and plays against the Falcons, then I pick Aaron Rodgers). 
New England Patriots 30-21 over Cleveland Browns
New York Jets 24-20 over Oakland Raiders
Steelers 20-16 over Miami Dolphins
Tampa Bay Buccaneers 27-23 over Buffalo Bills
Kansas City Chiefs 27-17 over Washington Redskins
Ravens 30-24 over Vikings
Denver Broncos 31-20 over Tennessee Titans
Arizona Cardinals 24-20 over St. Louis Rams
San Diego Chargers 34-30 over New York Giants
Last Week
Best Pick: Last week I picked the Giants to beat the Redskins 24-17 and the Giants beat the Redskins 24-17. Now did I know the officiating crew was going to completely botch every call in the final 60 seconds of the game? Of course I did. Before the game kicked off on Sunday night, the Giants were 4-7 and the Redskins were 3-8. No one cares about a Sunday night game between a 4-7 team and a 3-8 team and that includes the refs. Referee Jeff Triplette actually did the NFL a favor because if he wouldn't have been so horrible, no one would have been talking about this game this week. 
Worst Pick: Whenever I pick Brandon Weeden to win at anything, I almost always immediately regret it and last week was no different. I picked Weeden and the Browns to beat the Jaguars in Cleveland and that definitely didn't happen. Browns wide receiver Josh Gordon made NFL history against Jacksonville and Weeden managed to throw for 370 yards, but this is the Browns, so that wasn't enough and Cleveland managed to lose for the sixth time in seven games. 
Straight up: 11-5
SU overall: 122-69-1
Against the spread: 10-6
ATS Overall: 90-102
---
Follow John Breech on Google+
Show Comments
Hide Comments
Four defensive backs are picked in the final five spots of the first round in Rob Rang's final...

The last version of Will Brinson's 2017 NFL Mock Draft sees the Chiefs land their new franchise...

Character has become such a concern for draft prospects that scouts spend a majority of their...
Also, expect Haason Reddick to go higher than expected and Reuben Foster to be taken on Th...

Plus the Cowboys and Steelers find new cornerbacks late in the first round in Dane Brugler's...

The league appears fully prepared if the Browns decide to pull off a few unexpected trades