NFL Week 17 as told by Twitter: Playoff drama dominates the week
Eight teams were fighting for three playoff spots and thanks to some unexpected results early on Sunday, playoff drama took over Twitter.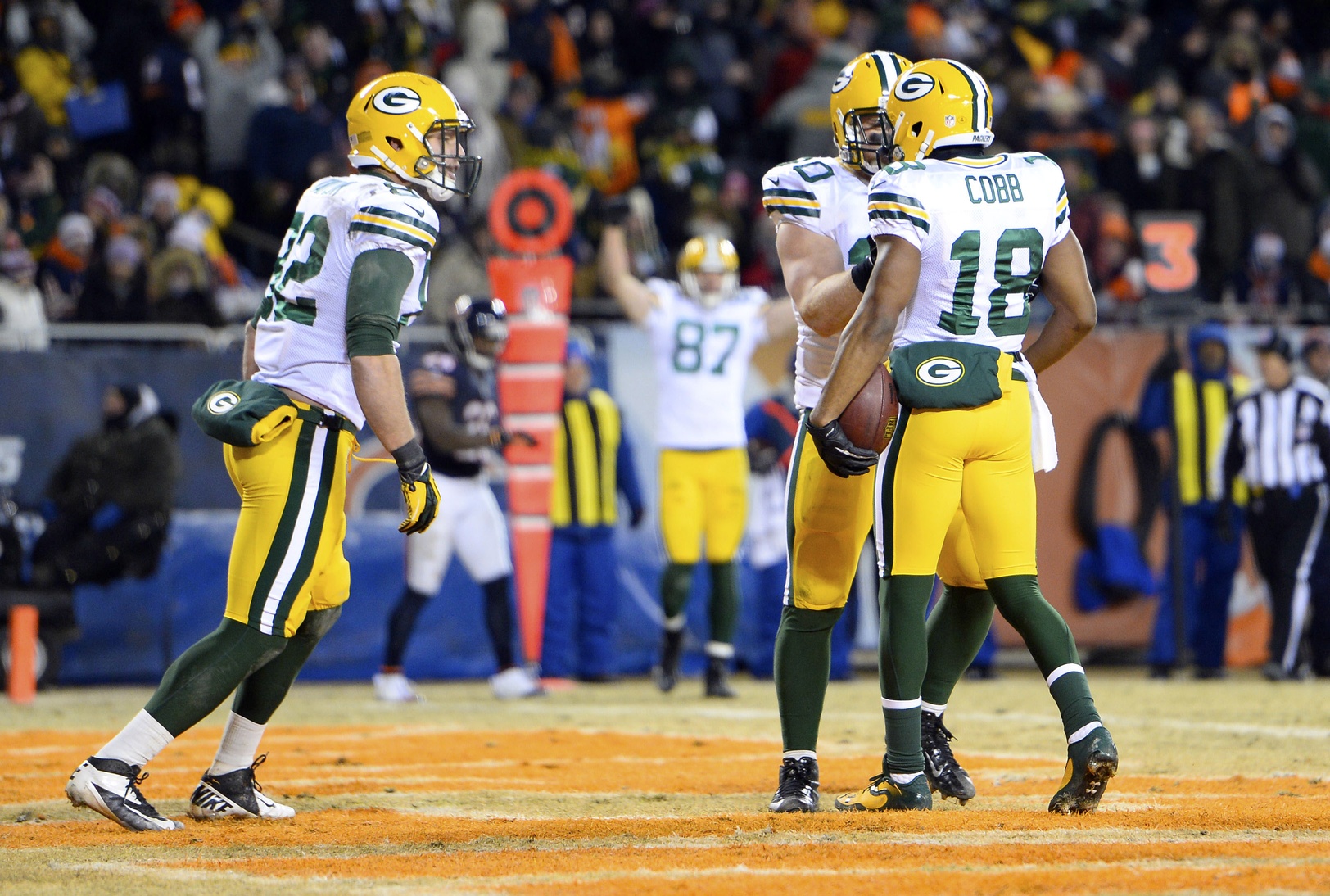 The Ravens and Dolphins did their parts to create a wild last NFL Sunday by losing against the Bengals and Jets. Their losses opened the door for the Steelers and Chargers to fight for the last playoff spot. Following a Steelers win, San Diego needed a victory against Kansas City's backups to go to the postseason.
Ryan Succop just trolled PGH greater than anyone in the history of the interwebs

— Will Graves (@WillGravesAP) December 30, 2013
December 30, 2013
The Ghost Of Marty Schottenheimer decided to haunt KC, a team whose playoff situation is sealed, while sparing the Chargers. #KindGhost

— Matt Zemek (@mzemek) December 30, 2013
We had it the whole time. #Chargers #EasyWin

— Eric Stangel (@EricStangel) December 30, 2013
Three yards beyond the LOS. Amusing. pic.twitter.com/4eH6p05f1a

— World of Isaac (@WorldofIsaac) December 30, 2013
The Bears and Packers put on their own show (of comedic errors) to decide the NFC North.
This is exactly how the NFC North should be decided

— Grape (@spacemnkymafia) December 29, 2013
The defenders ALWAYS pick it up and run too. Every play. Except that one.

— Jack Moore (@jh_moore) December 29, 2013
PRETTAY PRETTAY GOOD DEFENSE, BEARS pic.twitter.com/zqPoLuPw8S

— Mike Tunison (@xmasape) December 30, 2013
This division is a flaming dumpster fire

— Nick Shlain (@electricsnuff) December 30, 2013
The last time Chicago was this lightly defended a cow burned down the city

— Bobby Big Wheel (@BobbyBigWheel) December 30, 2013
This is the NFL equivalent of Game 162 in 2011, isn't it?

— Greg Tepper (@Tepper) December 30, 2013
Former White Sox coach Ozzie Guillen lost his mind during the Bears' loss.
mtherrrrrrrrrrrr cow

— Ozzie Guillen FND (@OzzieGuillen) December 30, 2013
u kidding me omg

— Ozzie Guillen FND (@OzzieGuillen) December 30, 2013
im dyyyying

— Ozzie Guillen FND (@OzzieGuillen) December 30, 2013
im dead

— Ozzie Guillen FND (@OzzieGuillen) December 30, 2013
Here are several NFL teams' seasons summed up in a single tweet:
Check that: The Lions held a 4th quarter lead in 13 of 16 games this season. Finished 7-9.

— World of Isaac (@WorldofIsaac) December 29, 2013
Last play of the 2013 Falcons season is a terribly overthrown incomplete pass out of bounds.

— Andy Hutchins (@AndyHutchins) December 29, 2013
The Eli injury is just not fair to Giants fans. Now they just have to wonder what could have been... had it happened 4 months ago.

— MJD (@themightymjd) December 29, 2013
Poor Browns fans ... pic.twitter.com/1FMucglmkk

— Bart Hubbuch (@HubbuchNYP) December 30, 2013
Peyton Manning needs to turn up the difficulty setting now.

— Mark Ennis (@Mengus22) December 29, 2013
Show Comments
Hide Comments
Our Latest Stories
The Vikings said they knew Murray would have the procedure before they signed him

Plus, two USC prospects tackle agility drills and two small-schoolers look to make their m...

The Steelers signed Brown to a record contract this offseason
Let the annual Brett Favre comeback rumors begin!

Jones' attorney says he plans to plead not guilty to three misdemeanor charges

It might involve a more centralized replay system and a play clock after extra points