NFL Week 17: Eagles-Cowboys tickets over $200, Titans tix under $5
If you want to go to an NFL game this week, you can spend over $200 and watch Tony Romo not play or you can spend $4 and watch the Texans try and clinch the No. 1 pick in the NFL Draft.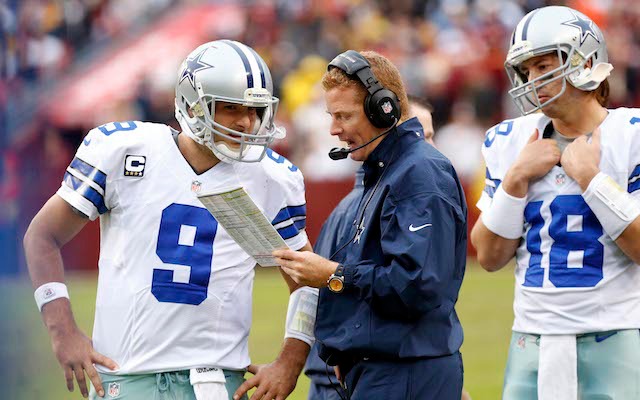 If you want to attend an NFL game this week, hopefully you saved up all season because it's not going to be cheap -- unless you live in Nashville, but most of us don't live Nashville, so that doesn't really help anyone. 
Out of 16 games being played in the NFL this week, the cheapest ticket to six of those games is going for over $100. That's only the second time all season that the cheapest ticket to six different games was going for over $100 in the same week. 
The most expensive ticket of the week is in Dallas where the NFC East is holding its division title game. As we all know, the NFC East title game is played at an NFC East location that rotates every four years. Last season, the Washington Redskins hosted the title game. In 2011, the New York Giants hosted it. Actually, that whole hosting thing isn't true, but it kind of feels like that. 
Anyway, tickets to see the Eagles play in Dallas are going for $216 on Ticketcity.com. The Cowboys-Eagles game is only the second game all season -- not involving San Francisco or Seattle -- where the cheapest ticket is going for over $200. The Manning Bowl in Week 2 was the other one.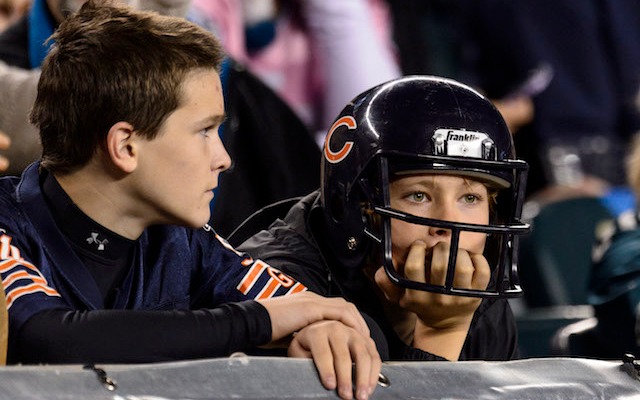 Aaron Rodgers' return might be exciting for Packers fans, but its doesn't seem to be so exciting for Bears fans. Since it was announced that Rodgers would be starting, the cheapest ticket to Sunday's game between Green Bay and Chicago actually went down by $2. You can see the Rodgers and the Packers play in Chicago for $169. My only theory for the price going is down is that Bears fans don't want their hearts broken by Rodgers, so they're getting rid of their tickets.
For the second week in a row, we have a stadium closing. Last week marked the final regular season game at Candlestick Park. The cheapest ticket to the final game at Candlestick was $255, meaning 30 people paid a lot of money to get arrested last week. This week marks the final game ever at the Metrodome. Tickets to see the Lions complete their late-season meltdown against the Vikings are going for as low as $110 -- or you can not go to the game and just buy a Metrodome seat for $60. 
The cheapest ticket this week is in Tennessee where you can see the Titans host the Texans for only $4. If you're a Houston fan, that's a steal. All you have to do is spend $4, go to the game, cheer against the Texans, then celebrate when Houston seals the No. 1 pick in the draft with a loss to Tennessee. 
Here's the lowest ticket price on Ticket City for each Week 17 game as of 10 p.m. ET on Thursday. The second price is the lowest price on the NFL ticket exchange run by Ticketmaster. Keep in mind, ticket prices change often.
1. Philadelphia at Dallas: $216 -- $165 Standing Room Only: $65
2. San Francisco at Arizona: $187 -- $180
3. St. Louis at Seattle: $187 -- $175
4. Green Bay at Chicago: $169 -- $180
5. Tampa Bay at New Orleans: $139 -- $100
6. Buffalo at New England: $130 -- $89
7. Detroit at Minnesota: $111 -- $110
8. Carolina at Atlanta: $105 -- $75
9. Cleveland at Pittsburgh: $95 -- $70
10. Kansas City at San Diego: $81 -- $86
11. NY Jets at Miami: $76 -- $99
12. Denver at Oakland: $54 -- $50
13. Washington at NY Giants: $50 -- $85
14. Jacksonville at Indianapolis: $50 -- $57
15. Baltimore at Cincinnati: $29 -- $40
16. Houston at Tennessee: $4 -- $26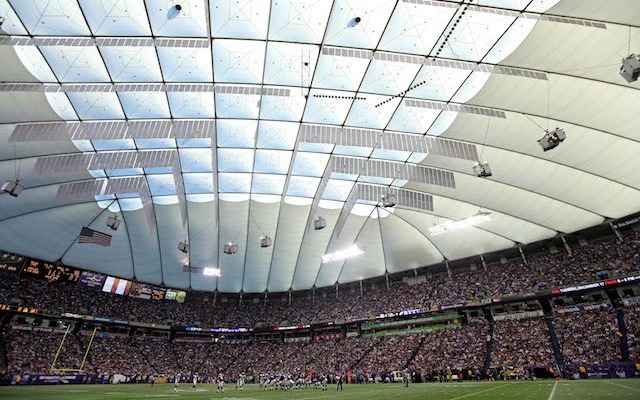 ---
Follow John Breech on Google+ or you can even sometimes find him on Twitter
Show Comments
Hide Comments
Whaley was on borrowed time, and now Sean McDermott gets his best shot at building a winne...

The Cowboys owner maintains that Gregory has the organization's full support

No teams did bad enough to earn an 'F,' and give credit where it's due to the 49ers(!) and...
The expectation is that Whaley will be replaced with the Panthers' Brandon Beane

Plus Seahawks eschew needs on the line and Rams seek help for Goff as we hand out NFC West...

Plus Saints and Falcons load up on defense as NFC South gets a massive boost in talent