NFL would support a comeback bid for embattled running back Ray Rice
The league's football operations department would support embattled running back Ray Rice receiving a second chance if a team is interested in signing the former Raven.
• 2 min read
At a time when Greg Hardy drew widespread ire for his words and attitude following his return from suspension for a domestic-violence incident, former Ravens running back Ray Rice continues to quickly make strides and earn respect from the league office for his actions following his arrest on those issues. While Rice has yet to get an invitation to even work out for an NFL team, sources said he retains strong support within the NFL's football operations department for a second chance, and if given the opportunity, VP of football operations Troy Vincent would indicate as much to an interested team.
Vincent would not be a in a position to call clubs on Rice's behalf, but the league has been impressed with how Rice has conducted himself as well as his dedication to counseling and outreach and would stand behind him if given an opportunity to play in the NFL again, sources said. The NFL has closely monitored Rice and has remained in regular contact with him, and he has impressed league brass with how he has responded to what's been asked of him in the aftermath of striking his then-fiancee in a casino elevator.
If any team doing due diligence on Rice reached out to the league, Vincent would convey as much, explaining Rice's strides in his treatment and compliance and referring those clubs to the organizations and experts with which Rice has been working. Rice has remained very active working in the community of New Rochelle, N.Y., his hometown, as well as in Baltimore and on the Rutgers University campus.
He has continued mentoring at-risk children and working to educate others on domestic issues. He's also maintained a relentless workout schedule and is in great health after battling through hip issues in his last full NFL season (and playing behind a faltering offensive line at the time).
Again, to this point nothing has materialized, and given the fact that Rice's crime was captured on video tape and made international news, it may be that he does not get another chance to even try out for a roster, much less play in the NFL again. Numerous NFL execs and coaches contacted over the past six months have said they would bring Rice in for at least a workout, but, given the magnitude of Rice's history, it would take the full backing of ownership to do so, and that has not been possible.
The Bills, for one, held internal discussions about Rice this summer when they suffered a rash of injuries to running backs, but despite coach Rex Ryan knowing Rice and thinking highly of him from their time together in Baltimore, any move to bring him in fell apart without sufficient backing from the entire organization.
For his part, Rice is only seeking an opportunity at a minimum contract. He wants to continue giving his time to domestic violence and children's causes and remains committed to doing outreach and service in the community if afforded the opportunity to get back in the NFL. Despite this being very much a league of second chances, the unique circumstances of his situation coupled with the fact he struggled in his final season with the Ravens and the sentiment that running back is an easily replaced position could very well render any of that a moot point.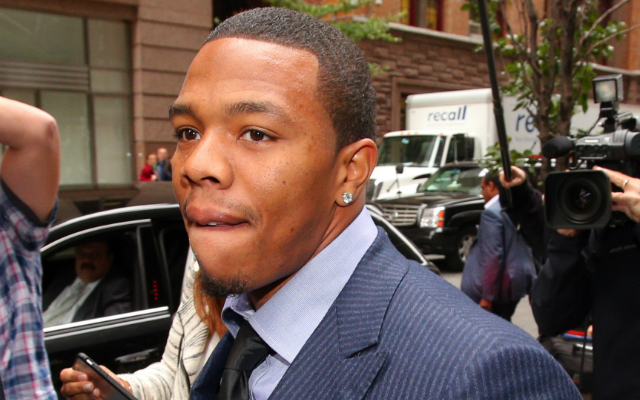 Show Comments
Hide Comments
Our Latest Stories
The Bengals can't afford to fall to 1-3 if they hope to return to the playoffs for a sixth...

Mike Tolbert pays his debts, even if he considers the services rendered less than exemplar...

The Patriots are going to hammer the Bills and four underdogs to win outright
Bryant has a hairline fracture on one of the bones in his knee and it's unclear if he will...

DeAngelo Williams and Jonathan Stewart pulled off a feat that no other combo has managed s...

The QBs have the star matchup, but plenty of prospects are worth watching closely this wee...