Observations: The type of deal that could pry Alex Mack from Browns
The Browns say they'll match any offer sheet for All-Pro center Alex Mack, but could the Jags dangle a deal that Cleveland would have to refuse? Probably.
• 11 min read
More NFL offseason: Mock Drafts | Prospect Rankings | Pro days | Top free agents
There is a consensus that the Cleveland Browns will match most any offer sheet that center Alex Mack, who is sitting on a massive transition tender from the team, would garner. But is that really true?
Mack's agent, the sage Marvin Demoff, who has seen it all in this league and been at the vanguard of several contract trends in the past, has made it clear he believes there is a way to structure a deal in a manner that even the desperate Browns won't be able to match.
Cleveland is already willing to pay Mack $10.039 million for 2014 alone and is sitting on an NFL-high $31 million in cap space. And over the weekend Mack took his first free-agent visit to Jacksonville, and he agreed to the terms of a five-year offer sheet from the Jaguars. But mostly, Demoff has been underground on the topic, offering no specifics on how he could construct such an offer sheet, and keeping any particulars to himself (at least if he is divulging his plan to someone, it's certainly not me, as I have gotten nowhere via email, text or phone).
So, with that in mind, I spent a few days talking to people who do contracts for a living -- agents and NFL cap guys -- picking their brains about as to how exactly a team might go about structuring an offer so that the Browns, despite their desire to keep a player who clearly longs to be elsewhere, and despite their substantial resources, would be more or less be forced to let him walk. I heard several theories that made some sense but the one that seemed, at least to me, perhaps the most effective came from the mind of an ever-creative agent who had virtually nothing to gain from the outcome of the Mack affair one way or the other, but whose agency continually crafts contracts with a nuance and language that impresses.
I then took that idea back to a caucus of negotiators to see what they thought of it, and they too agreed that if a team was in fact willing to do this, it just might stop the Browns in their tracks. Reports of $22 million guaranteed on a long-term deal won't be enough to scare off the Browns. The devil is in the detail. It's the length of the deal, combined with such high guarantees, that would truly make the Browns fret. Considering the Browns already have a one-year tender on the table for over $10 million -- crazy money for a center -- $22 million guaranteed over the course of a long-term deal is a palatable pill for the Browns to swallow.
So, how would a club construct an offer sheet in this new collective bargaining agreement, which precludes a poison pill?
Consider this:
Put together a two-year offer sheet for Mack that continues to reward him with the shockingly high salary of $10 million in 2014, and then, something like a base salary of $1 million in 2015 with a $15 million roster bonus due on the third day of the 2015 league year. That should more than do it.
Now, I'll be the first to say, giving Mack the potential to make $26M over two years is ridiculous on its face. Wacky money.
And, don't get me wrong, I think highly of Mack. I have long remarked how silly I thought it was that former Browns boss Joe Banner made no attempts to sign Mack to a long-term extension last offseason, and that this should have all be resolved over a year ago. Mack is a stud and a perennial All-Pro and he has the brawn and brains and leadership skills to help bring along a young quarterback and anchor a line ... but, yeah, I hear you: paying a center like an elite left tackle is bonkers.
So, um, why the hell would any team do it? And why wouldn't the Browns match?
Well, first of all, if you put forth this offer sheet, Mack is going to be incredibly grateful. He wants out of Cleveland in the worst way -- that much is clear -- and if say, the Jaguars, who like the Browns have more cap space than they could ever spend (over $25 million) and also a very low amount of money currently devoted to their 2014 payroll ($106 million; only six teams had fewer committed cash totals as of now). And keep in mind teams must spend 89 percent of the cumulative cap between 2013-2016 on payroll, or else the NFLPA comes in and takes the difference from them and redistributes as it sees fit to the players (the 2014 payroll is $133 million). So the Jags still have a need to spend.
So if you give Mack an offer sheet anywhere in this ballpark, and the Browns don't match, he's ecstatic. Let's say it's the first day of the 2015 league year (48 hours before his roster bonus is due) and he's a Jaguar (or any other team that gave an un-matched offer sheet). Well, of course the Jags are going to want to have his rights beyond just that season given the financial commitment they gave him. And one would think Mack would want to put down some roots there, too, so you redo the deal, turn it into a five-year extension, use that $15 million roster bonus as a new signing bonus (which prorates to $3 million a year for cap purposes), figure out base salary figures that work for all parties -- $8 million in total compensation a year is the current high for NFL centers -- and you've got yourself a long-term deal.
And I'll let you in on a little secret: no one would ever admit to even thinking about lining something like this restructuring up in an advance. That's because that would be a CBA violation, of course, but, let's just say if there was a wink-wink agreement about the potential structure for a five-year deal going on at the time the offer sheet was put together, well, who would be the wiser? So, conceivably, the team making the offer sheet would have some built-in advantages because Mack would actually want to be there rather than with the team that drafted him, and that is now offering $10 million for a season, with that tender still one that he has no interest in signing anytime soon.
So you do the math on that one.
Now, why wouldn't the Browns match?
Well, for one, they would be over a barrel. They already know Mack is less than thrilled about being hit with the transition tag, and if they matched this sort of offer sheet, they very well could be paying a center $26 million for two years, only to watch him walk out the door. That's an average of $13 million a season at a position where, as I noted, $8 million per year is the current high (Panthers center Ryan Kalil). For a team that hasn't been out of the cellar of the AFC North in forever, that is hardly on the cusp of competing and that is unsettled at quarterback, that's a crazy amount of money to spend on a player who wants out.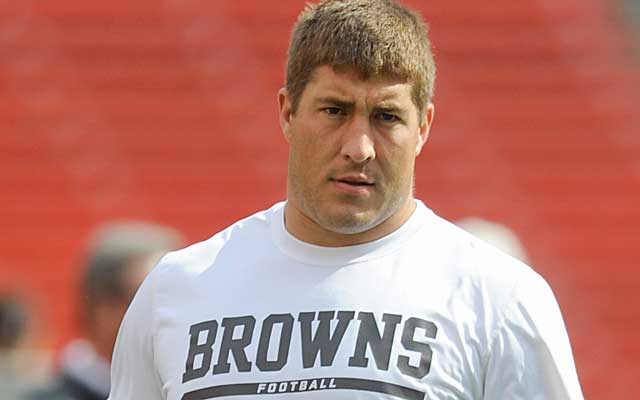 Keep this in mind as well, should you get the immediate urge to discount the possibility of Mack in Jacksonville: the Jags have no real money tied up in their offensive line and have no players crying out for extensions likely for several more years. A big hit for a center who can help change the tone and culture of their offensive line just isn't that big of a deal.
The Browns, however, are trying to extend elite corner Joe Haden -- who will command huge money -- and tight end Jordan Cameron right now, and have guys like Josh Gordon and Phil Taylor just around the corner. Furthermore, the Browns have made it clear to Mack's camp, and others, that they don't want to do two-year deals and also don't like deals with voidable years, which could end up being the exact structure in place here.
So, does it make sense to abandon all of that and stretch that much for a player who, again, has served you well but wants out? Is that the most efficient way to start the Ray Farmer/Mike Pettine regime in Cleveland? And, with there seemingly not all that many other teams willing and able and interested in putting together this kind of deal for Mack, might the ever-improving Jags end up being just the spot for him?
Wouldn't shock me in the least.
Now, the numbers I am using for these purposes are obviously high. Ratcheting them down some under a similar offer-sheet structure might still do the trick. And even those ratcheted-down numbers might still not make sense for any team even mulling an offer sheet. But if Mack wants out as badly as it seems he does, and if he has the kind of value Demoff is indicating he does, and if a team in the position of the Jags is willing to assume the risk that Mack would indeed turn a two-year, front-loaded offer sheet into a more sustained investment over time, then this just might be his route out of Cleveland after all. 
And hey, even Pete Prisco agrees. 
Chris Johnson's likely landing spot
You are going to read a lot about former 2,000-yard running back Chris Johnson not making any free-agent visits, and much of that will be based on the fact that there have been no free-agent visits listed for Johnson on the NFL's waiver wire, which documents such movements and is distributed to teams around 5 p.m. every weekday (and then occasionally makes its way into the hands of some in the media, not that I would ever know anything about that. Wink-wink).
But here's the thing: Johnson could take a bunch of visits and they wouldn't be reported. Here's why: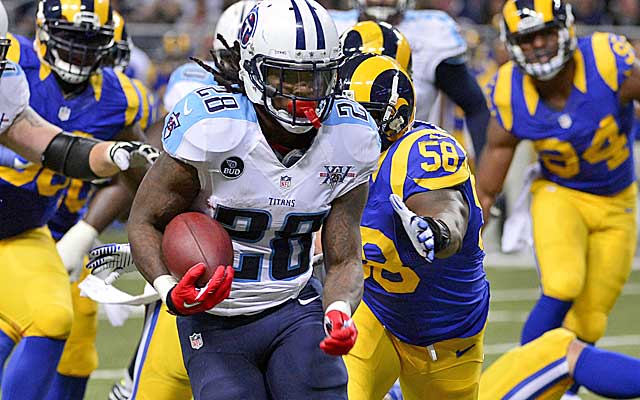 There is a little-talked about clause in the NFL personnel rules (at least little talked about publically), whereby between the start of the waiver period, which begins after the Super Bowl, and the point where rosters are cut down to 75 players (in late-August, usually), teams do not need to report any "tryouts" for what are dubbed street free agents. In other words, any player who was cut by a team to become a free agent, like Johnson, could be brought in for a workout, and it would not be indicated on the wire (whereas any player who became a free agent by right of his contract merely expiring would have to be listed).
So, at a time where Johnson's agent, Joel Segal, who endured a circus recently with DeSean Jackson, is seemingly keeping everything as under wraps as possible, it's quite possible Johnson's plane travels would include a stop or two with an NFL team, and no one would be the wiser.
In the end, given his lack of productivity lately, I still don't expect Johnson to sign a lucrative deal. If he can get $2 million guaranteed with the chance to earn more in incentives, that might be as good as it gets. And I've been saying for weeks I expect the Jets to be a likely landing spot for him and I've heard nothing to change my thinking lately. So I've still got him penciled in to a team so lacking in explosion on offense.
The strangest coaching search
Speaking of the Browns, want to know just how bizarre their coaching search really was? Let's recap the Gary Anderson-Browns connection. 
Among the coaches the team included -- a long, meandering list well chronicled in the past both here and elsewhere -- was Wisconsin head coach Gary Andersen. Browns officials, sans owner Jimmy Haslam, met with Andersen in Ohio where he was recruiting at the time, according to college football sources. During a process that included some surprises along the way -- Rich Bisaccia, Ben McAdoo and Bill Parcells (who spoke only to Haslam) among them -- this to me qualifies as the biggest of them all.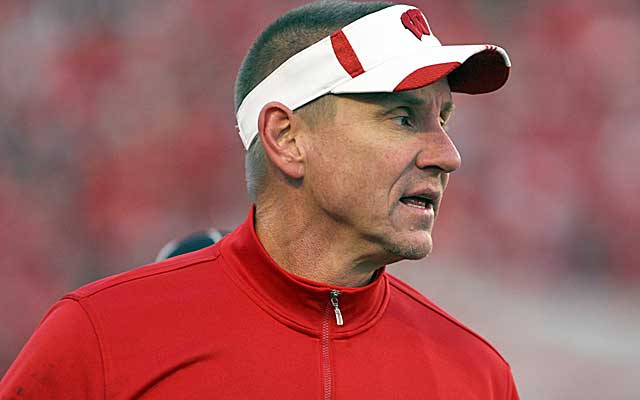 Andersen has only completed one year as Wisconsin's head coach, having served the previous four years as head coach at Utah State. Andersen has zero NFL experience at any level and spent the bulk of his career as a position coach (at Utah, Southern Utah, Northern Arizona, Park City Utah High School, Idaho and Ricks College). So, yeah, that Browns coaching search was about as a bizarre a saga as any I can remember in a long, long time.
It worked out very well for Andersen, however, who beat out some distinguished Wisconsin alumni like Bears defensive coordinator Mel Tucker and Seahawks offensive coordinator Darrell Bevell for the job after the 2012 season and did a heck of a job in 2013. Andersen got a contract extension from the Badgers this offseason, and I'm sure the Browns interest in talking to him couldn't have hurt that cause.
Furthermore, as I reported at the time, the Browns did thorough research on other college coaches as well, most notably Gus Malzahn (Auburn) and James Franklin (then at Vanderbilt and now at Penn State) and were smitten with Malzahn but could not get positioned to get an interview and Malzahn was steadfast in his desire to stay at the school he was taking to the national title game.
Had the Browns managed to land Josh McDaniels or Adam Gase or Malzahn, they almost certainly would not have ended up going through another organizational housecleaning courtesy of Haslam. But, out of necessity or not, they certainly didn't shy away from considering a wide swath of possibilities.
Show Comments
Hide Comments
'I don't think there's anybody more worthy than Marshawn to wear that number,' Woodson sai...

He's targeting a return in early June

Lockette retired from the game after suffering an injury that nearly ended his life
Mangini said he'd take Kaepernick over RG3 '10 times out of 10'

Cook spoke with CBS Sports about following in a future Hall of Famer's footsteps

The former running back blasted his old coach