Only Broncos, Clady appear close as franchise deadline looms
Monday afternoon is the deadline when NFL teams can extend the contracts of franchise players. Only the Denver Broncos and left tackle Ryan Clady appear close to making a deal.
• 1 min read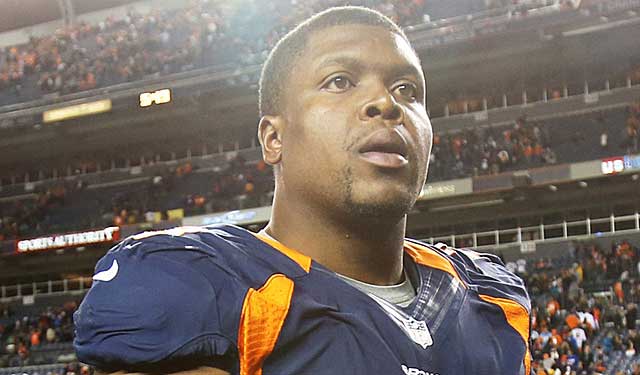 The deadline when NFL teams can extend the contracts of franchise players is coming Monday afternoon. Apart from the Broncos and left tackle Ryan Clady, there is little reason to think any deals will get done.
Denver has maintained a dialogue with Clady and is at least attempting to lock him up, something other teams aren't doing. That's not to say it's certain a deal gets done for Clady -- the sides have remained apart -- but there is some potential there.
The Cowboys and Anthony Spencer still are not talking, and sources said no deal will get struck there. Likewise, the Bears are far apart with Henry Melton, sources said, and there is scant chance for a deal there. Talks have not intensified between the Bills and Jairus Byrd, sources said, and it would be a shock if something got done by the deadline.
The Chiefs have exchanged proposals with Branden Albert but have not gotten close to a deal, and time is obviously starting to run out. In all, if more than two players got extended, it would be stunning. The reality is there might not be any.
The Dolphins have never made any serious attempts to extend Randy Starks and won't be doing so, sources said, and the Bengals never got anywhere with Michael Johnson.
Show Comments
Hide Comments
Rob Gronkowski's dreams are exactly what you imagine them to be

Cleveland brought in Ryan Grigson as a personnel executive

The former Bills GM says that he would make sure he gets a franchise quarterback
Sherman has engaged in some pretty cool jersey swaps over the years

Twerking is still outlawed under the NFL's new policy, which is bad news for Brown

Hawkins is just the kind of versatile, shifty receiver that thrives in New England's offen...