Packers coach Mike McCarthy rips NFL's new touchback rule
Packers coach Mike McCarthy isn't a fan of the NFL's new touchback rule.
The NFL's new touchback rule has existed for less than 24 hours and it already has one big critic: Green Bay Packers coach Mike McCarthy.
After the new rule was passed on Wednesday, McCarthy blasted the NFL -- and the rule -- saying that the league needs to make a decision about whether or not it even wants kickoffs as part of the game.
"Do you want the kicking game in the game or not in the game?" McCarthy said on Wednesday at the NFL owners meeting, via ESPN.com. "If it's in the game, let's kick it and return it and let's play the play. I just don't like [it]."
The new rule means that starting in 2016, any kickoff that results in a touchback will give the opposing team possession at the 25-yard line instead of the 20. McCarthy's biggest issue with the change is that it "rewards" teams for doing nothing.
"Let's not reward a decision not to compete with five extra yards. If we're going to compete, let's compete," McCarthy said. "If we're not going to compete, let's not compete."
The good news for McCarthy is that he might not have to deal with the rule change for very long. The NFL only approved the rule for one year, meaning that it could be changed back following the 2016 season.
NFL commissioner Roger Goodell said on Wednesday that the rule was added for "safety." However, if the rule ends up leading to more kick returns and doesn't prove to be safer for players, then the league will likely nix it.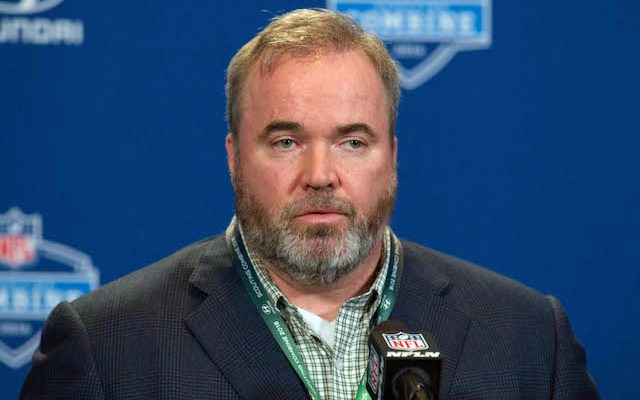 Show Comments
Hide Comments
Where does your team need the most help? Check out this team-by-team breakdown to find out

Hernandez's third suicide note remains a mystery

Beast Mode seems like he's going to be a popular guy in the Raiders' locker room
The Browns might go quarterback and not take Myles Garrett No. 1 after all

Cleveland apparently really wants to get Mitchell Trubisky

Joe Banner says the Browns had Manziel off their board at the time he was fired