Packers likely to institute new playoff ticket system, raise prices
The Packers apparently got the message that their fans weren't pleased with the way the playoff ticket system was set up.
• 1 min read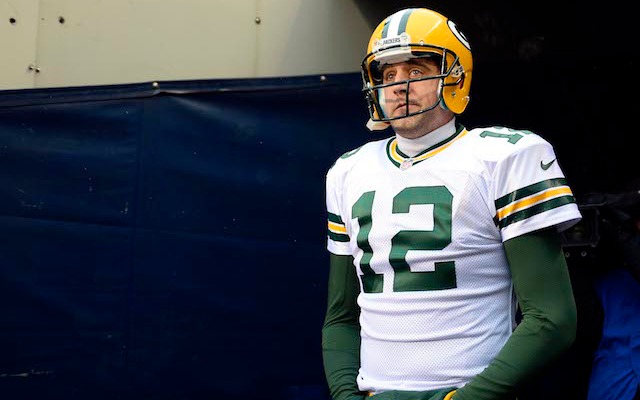 In a news narrative that was almost hard to believe, the Packers had a difficult time selling out their home playoff game vs. the 49ers. The Packers! At Lambeau Field! Can you believe it?!?
While commissioner Roger Goodell said during his State of the NFL address last week the league took the blame for that  (the Bengals and the Colts also had problems selling out Wild Card Weekend home games), the Packers are trying to be proactive moving forward.
The AP writes that the team is expected to activate a "pay if we play" system. In previous years, the team required season ticket holders to buy two tickets to possible home playoff games before the playoff brackets were ever set (if there was no home game, that payment was credited to the next year's season ticket purchase).
But now, the AP writes, "the Packers said they anticipate having payment applied only when a game is certain to occur."
In 2013, the Packers needed an extension from the NFL in order to sell out the game, and the organization got plenty of help from local sponsors in order to ensure the contest wasn't blacked out to its fans.
"Those were mistakes that were made by us, the NFL and our clubs," Goodell said during his address. "What we have to do is recognize that technology has changed and that we have to use technology more efficiently and more intelligently to make sure we don't put our fans in that kind of position. ... We shouldn't be in that position, and that's on us, and we have to fix it, and we will."
Here's the no-so-great news for Packers fans, though. The team also announced it was raising ticket prices, though the Packers' prices still will be below the average league price.
Follow Josh Katzowitz on Google+
Show Comments
Hide Comments
Brett Hundley was apparently on the block during Day 2 of the draft

The Bills fired their GM Sunday morning, then cleaned house

Get ready to start hearing a lot about Sam Darnold and Josh Rosen
College players who didn't get drafted are now free to sign with any team in the NFL

Benjamin has had weight issues going back to college

As one exec put it, 'We don't know what the hell they were doing'