PHOTO: $75,000 Texans tailgating trailer is being auctioned on eBay
For $75,000 you can own the ultimate Houston Texans tailgating vehicle.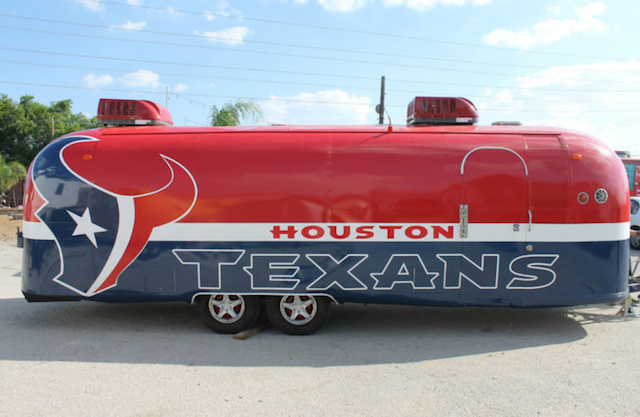 If you're a Houston Texans fan who likes to tailgate in style and happens to have $75,000 lying around, then you might want to get on eBay before 6 p.m. ET on Thursday. That's when the auction ends for the sweet set of wheels pictured above. 
So what exactly is pictured above? It's a 1975 Airstream trailer that's been turned into the ultimate tailgating machine. According to the eBay posting, the trailer has two flatscreen televisions, two refrigerators, one kegerator, a hidden liquor cabinet and a subwoofer. 
If you're a germaphobe, no problem, there's also a small sink so you can wash your hands. 
The starting bid for this tailgating tank is $75,000, but if don't want to risk a bidding war, you can just 'buy it now' for the unbelievably reasonable price of $125,000. A kegerator full of Pabst Blue Ribbon is practically worth $125,000 alone, so this thing's a steal. 
The best part is that's there two TV's, so if you get tired of watching Matt Schaub throw interceptions, you can switch to the Cowboys game and watch Tony Romo throw interceptions instead. Or if you don't like tailgating, you can just live in the trailer, down by the river. 
(Wink of the CBS Eye to Busted Coverage)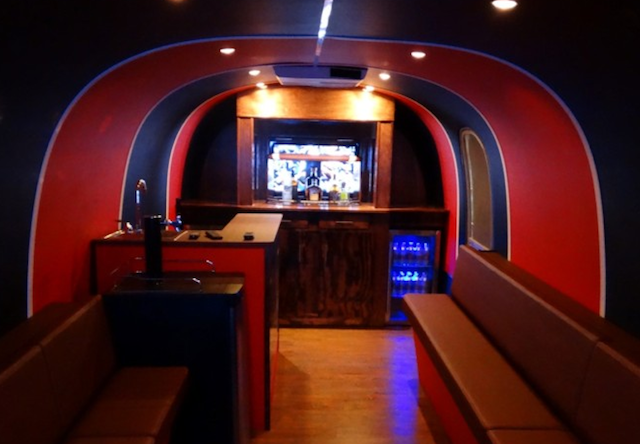 Show Comments
Hide Comments
Talk about a great Christmas present

'I don't think there's anybody more worthy than Marshawn to wear that number,' Woodson sai...

He's targeting a return in early June
Lockette retired from the game after suffering an injury that nearly ended his life

Mangini said he'd take Kaepernick over RG3 '10 times out of 10'

Cook spoke with CBS Sports about following in a future Hall of Famer's footsteps