PHOTO: Aaron Rodgers' mustache twin looks exactly like him
Hey everybody, we've found Aaron Rodgers' doppelganger. Turns out he's a British comedian.
• 1 min read
Packers quarterback Aaron Rodgers has spent many years in the NFL engineering drives for Green Bay and leading his team to playoff victories and a Super Bowl ring.
So, it makes sense that Rodgers actually would be referred to as an engineer while participating in a TV interview. As you can see below.
@jasonjwilde Aaron Rodgers moonlighting on last night's episode of #outrageousacts on Science Channel? pic.twitter.com/835BDT45t0

— Nate Walters (@TheNateWalters) March 9, 2014
But you know what's weird? Why wouldn't the caption just say "Aaron Rodgers" instead of "Tom Wrigglesworth?"
Oh, maybe that's because instead of finding Rodgers, we've actually found his doppelganger. And it turns out that it's a British comedian named, you guessed it, Tom Wrigglesworth.
Here's Wrigglesworth.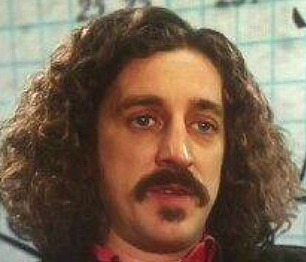 And here's Aaron Rodgers.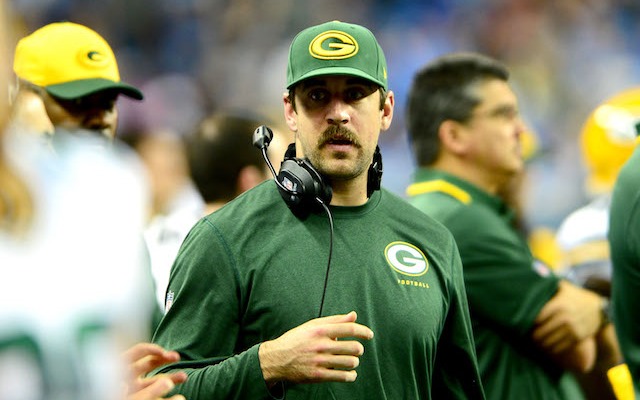 They are mustache twins!
No word yet on Rodgers' response, but at this point, Wrigglesworth seems pleased to have found his American twin.
@jasonjwilde @AaronRodgers12 we're all delighted, this side of the pond...

— Tom Wrigglesworth (@tomwriggleswort) March 9, 2014
Show Comments
Hide Comments
Jon Robinson has been responsible for five trades since he was hired in January 2016

Four defensive backs are picked in the final five spots of the first round in Rob Rang's final...

The last version of Will Brinson's 2017 NFL Mock Draft sees the Chiefs land their new franchise...
Character has become such a concern for draft prospects that scouts spend a majority of their...

Also, expect Haason Reddick to go higher than expected and Reuben Foster to be taken on Th...

Plus the Cowboys and Steelers find new cornerbacks late in the first round in Dane Brugler's...