PHOTO: Barry Sanders is new Madden NFL cover boy
Barry Sanders beat Adrian Peterson to be the next Madden NFL cover boy.
• 1 min read
Celebrating its upcoming 25th season, the makers of EA Sports' Madden NFL decided its cover boy should end with a showdown between an old-school and a new-school player.
Among the old-school candidates were players like Joe Montana, Michael Strahan and Jerry Rice, but ultimately, the final vote was between former Lions star running back Barry Sanders and current Vikings star running back Adrian Peterson.
The voting results were released Wednesday night, and without further ado, here is what your next copy of Madden will look like (via SportsNation).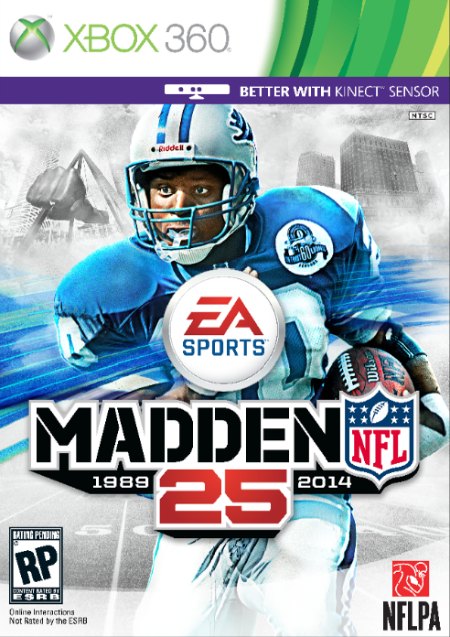 Not a bad look for one of the best running backs of all time. Not bad at all.
Show Comments
Hide Comments
Our Latest Stories
Packers cornerback Makinton Darleant is also charged in incident early Sunday morning

Panthers owner Jerry Richardson won't be in attendance as he continues to battle health is...

The Raiders vote is expected as early as Monday, and 'pace of play' is also high up on the...
Translation: The Browns want to upgrade at the quarterback position

Oher missed the final 13 games of the 2016 season

The new Packers tight end says he was inspired by his brother, Seahawks defensive end Michael...