PHOTO: Jaguars RB Maurice Jones-Drew is Homey D. Clown
Jaguars running back Maurice Jones-Drew decided to be a clown for Halloween, but not just any clown.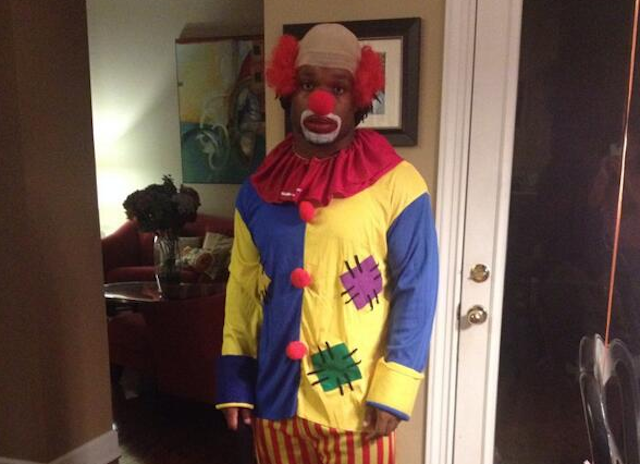 Patriots quarterback Tom Brady dressed up as the cowardly lion for Halloween. Patriots coach Bill Belichick dressed up as a pirate, but it looks like the winner of the NFL's unofficial costume contest is Jaguar running back Maurice Jones-Drew. 
MJD tweeted out a picture of his costume and if you're a fan of the 1990's Fox television show In Living Color, you might recognize it. Now if he can only get one of his teammates to go as Fire Marshal Bill. 
Everything you need to know about Homey, you learn from his parole officer in one of Homey's first skits, "His name is Homey D. Clown, I'm his parole officer, he'll be filling in here as part of the work-release program."
Show Comments
Hide Comments
Colleen Smith joins Jen Welter and Kathryn Smith as women who have held NFL coaching posit...

It involves plain whole wheat pasta every night

Don't worry Giants fans, Beckham is still working out
Michael Bennett also joined Sherman in denouncing the story

Kuechly has missed nine games due to concussions the past two years

According to a report, Kaepernick wants to join the team as Russell Wilson's backup